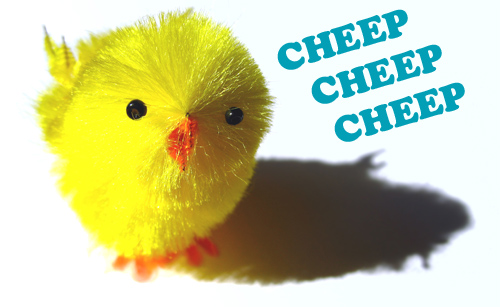 I wanted to bring up a topic I hear a lot about on some design forums, but that gets little discussion from makers, and that's spec work. Spec work means doing work on the speculation that you'll get paid. I'm against you doing it and I'm against you asking other people to do it.
First of all, spec work comes in all sorts of forms. Sometimes it's someone outright asking you for it. You'll hear a story like "I'm starting a new business and if you do my website for free I'll give you 1% of the first months sales" or "I want a new logo so I'm having a contest, best logo design wins a free prize". Design contests are pretty much all spec work. You're going to do design work and they're only going to pay you if they decide they like the finished product.
Imagine if the entire economy worked this way. What if I decided I was only going to pay my dentist if I felt my teeth looked sufficiently white after a cleaning? Imagine if I told my divorce attorney "I'm only paying you if you get me 75% of the assets." Other professionals don't work under these conditions and designers/artists shouldn't either.
Here are two of the most compelling reasons to avoid doing and asking for spec work:
1. It devalues design
If you're one of those people who's always pissed when someone criticizes your pricing or complains about how artists are underpaid, you should be the last one to do spec work or hire on spec. There's a very good chance of the artist/designer doing work and getting paid nothing, which is about the worst deal you can get as an artist/designer. Even if you are looking at entering a design contest for a well known brand because you want the bragging rights or exposure, please know that neither of those things pays your bills.
Anyone seeking spec work is showing no respect for the artists' work or time and thinks that you should work for free. Don't encourage this mentality by actually doing it. It only perpetuates the belief that design/art is ubiquitous and no one need pay for it.
2. Good designers/artists don't do spec work
While there are exceptions to this rule, generally speaking good designers and artists won't do spec work. They usually value their own time enough to not get involved in that kind of work and they have enough paying customers to actually keep their schedule full of work that is paying them.
What this means for you is that if you are trying to get work done on spec (for example holding a logo design contest) you're not going to get the most talented people submitting work. People willing to take on spec work might be too inexperienced to know better or not really be skilled/talented enough to get enough paying customers to occupy their time. Even if you have a good designer doing spec work, you're not going to get their best work since you're not really working with them. The best contracted design (whether it's a logo or t-shirt design or new website) comes from a client working directly with an artist or designer and going through feedback and rounds of revisions.
If you need design work done check out portfolios on sites like Coroflot or Behance. Look for a portfolio that represents the kind of work you want done on your project and then contact that artist or designer about doing the work for you. If you can't afford their rate wait until you can or keep looking for someone whose rate you can afford. Accept that this is a cost of doing business and be willing to pay for design work that you need done so you can get a product that serves your business the best.
This content is copyrighted. See my content sharing policy here.