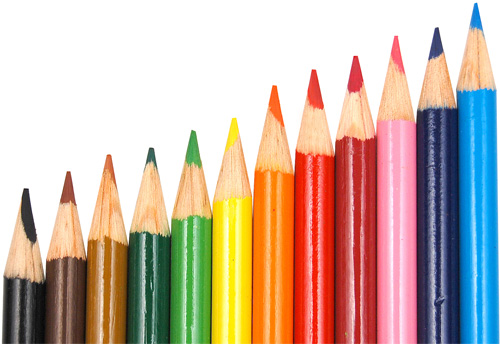 The key to succeeding in business is being a true expert on your business. You need to know everything there is to know about it. While many creative entrepreneurs are experts at their craft, when it comes to marketing and selling online, they're still in the dark. Below are 21 questions you should be able to answer about your online retail business.
How many orders do you receive each month?
Where do the orders come from (SEO, ads, PR, branding, etc.)?
What is your average order value?
What referring sites are making you the most money?
What keywords are making you the most money via SEO?
What keywords could make you money via Adwords?
What products are people trying to find on your website today, that you currently don't offer?
How strong is your brand and what percentage of your sales and site traffic come from people going directly to your site or searching for your brand name?
What percentage of your visitors are return visitors and what percentage are new?
Are you doing a good job of attracting return visits?
Do you have a high bounce rate?
Do people like your website? Is it user-friendly? Attractive? Loaded with great content?
How does your site compare to other sites like it in terms of bouce rate, visits, page views, and return visitors?
What pages on your site get the most views?
What pages on your site get the least views and what should you do about them?
How many people are downloading your PDFs, clicking your Facebook "like" button , Twitter links, etc? Do you know where visitors who take these actions came from (search, banner ads, etc.)?
What percentage of people abandon their shopping cart on your site?
What portion of the checkout process are people abandoning on? Do they bail on view cart or right before entering payment?
How many visits does it take before customers buy?
How many days pass before a customer places an order? Do they buy the first day they visit or come back weeks later to spend money?
How much do you spend to earn $1.00?
So how'd you do? If you don't know the answers to all of these, don't worry. I just finished writing an ebook that can get you the answers to every single one of them! "Harnessing Google Analytics to Make More Money, Grow Your Brand and Be a Better Marketer (Even if Technology Scares The Pants Off of You)" was written for small business owners who need answers to these questions and don't know how to use Google Analytics to get them.
The book was designed to help you market more effectively and make more money! It will help you:
Grow your brand.
Improve your SEO and Adwords campaigns.
Make better ad buying decisions.
Get new product ideas.
Improve your shopping cart and overall content and site design.
Measure the effectiveness of your marketing efforts.
Track everything that happens on your website.
Other benefits of the book:

Breaks down the "techie speak" into easy-to-understand plain English.
Helpful screen shots guide you along the way so you always know you're looking at just the right thing and clicking in just the right place.
Real world examples of how to apply what you're seeing to make more money and grow your brand.
The easy-to-digest, skimmable writing format you've come to know and love on Smaller Box. Each section of the book is broken out with headlines and bullet points, so making your way through the book is a breeze.
Instant delivery via email. Read the book on your computer, ipad, or other mobile device and start taking control of Google Analytics today!
IMPORTANT DISCLAIMER FOR ETSY, ARTFIRE, ETC.:
This book will be most effective for people who have their own websites. If you depend entirely on a service like Artfire or Etsy to sell online, many of the cool stuff this book can teach you to do won't work for you. The reason is that in order to make Google Analytics work to it's fullest potential, you need access to your website's source code. If you sell on Artfire, Etsy, etc. you can't access this so you won't be able to implement some of Google Analytics' most useful functionality. I have written many articles here about why you should have your own website; harnessing Google Analytics effectively is just one more reason. If you need others, check out my rants on reputation management, re-marketing, SEO, losing sales, secondary conversions, affiliate programs and my personal reasons for having my own website.
This content is copyrighted. See my content sharing policy here.