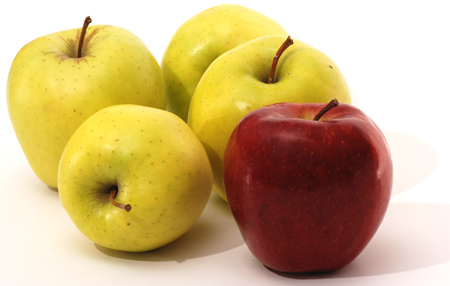 I recently said that I don't relate to a lot of people who read my blog anymore because of how my own business has matured. In response, one of my readers encapsulated a sentiment that perfectly jives with what's been bugging me about writing for those who haven't yet made the jump from hobbyist to professionals:
"I have been rethinking this very issue of late and though I don't have a business background, I believe the problem is what's called a business model. We "mom/solo" enterprises were sold a bill of goods that if we worked 60 hours a week, wrote a blog, had a Facebook page and tweeted, etc. if we did what we loved and were passionate about, THEN the money would follow. It doesn't. It's not a business model that works. It's a pipe dream that comes true for very, very few. It's just the way capitalism and the free market works"
In short, YES! Who's selling this fantasy and why?
1. Failed entrepreneurs
There's an entire cottage industry out there of self-appointed business coaches who never succeeded at their own business but want to give you advice on your business. They tell you exactly what you want to hear; that if you just work hard enough and blog and Facebook, you too can get rich. This is usually said in flowery language and accompanies pitches to buy ebooks and ecourses and attend seminars on touchy-feely subjects like story telling or showing the real you to customers. The language is always carefully crafted so that it appeals to creatives who have no interest in dull stuff like sales and accounting and SEO. It doesn't delve into the nitty-gritty of cash flow and supply chains and vendor relations — that stuff is dry and complex and doesn't usually appeal to creative types, even though it's the stuff you most need to know in order to succeed.
2. Marketplace websites that target wantrepreneurs
I see some culpability on the part of sites like Etsy as well. Whether intentional or not, they are in the business of selling the fantasy that anyone can start a "business" with just a little creativity. You don't need a big fancy website or technical know-how or anything — just pay a few cents per listing and you'll be in "business". Anyone with an internet connection and a dream can do it!
People fall for these promises because they're appealing. Who doesn't want to make a living hanging out in their PJs all day and crafting? The myth is fed by smiling photos of Brooklynites in hip studios in Park Slope who've quit their day jobs and struck it rich. "You can do it too!", is the promise. These stories never delve into what's really going on there. How many hours does the person work? How much capital did they invest? How much revenue is their business netting after expenses? What specifically do they do all day? Who have they had to hire to help them grow?
When I talk to people who are really in business they all have their horror stories of subsisting on mayonnaise sandwiches, trying to decide if they make payroll or pay the mortgage on their house, investing their whole retirement savings. One of my entrepreneur friends lost his house this year to foreclosure in order to save his business. Perception-wise, I am sure all his customers see is a success, a guy who's been all over TV and in magazines and is really making it. The sacrifices to get there are never really talked about. It's the story you aren't being told most of the time. It's not a fun, glamorous job; it's a difficult and exhausting job, and if there was more truth out there about what the job really is there would be fewer people applying for it.
So what's the reality?
The reality is that creating and running a successful business is hard, expensive and time consuming. I'm telling you this as a business owner shifting thousands of units of product every month to retail and wholesale customers. My business partner and I regularly work 12 hour days on our business and I personally invested tens of thousands of dollars of my own money before we became profitable. (This is actually fairly modest start up capital, by the way.)
We don't spend our days crafting. We spend our days managing people, making sales calls, managing the company's finances, coordinating with vendors, and generally solving problems that make us want to tear our hair out. We spend less than 5% off our time doing creative work.
When people find out what I do for a living they often say "that sounds like so much fun, how can I do that?" My first question is usually "well do you consider yourself a creative person? I mean, do you like creating, drawing, crafting, etc.?" If the answer is yes I usually say "then you do not want to do what I do for a living." The truth is, in addition to the need for time and money, you need a willingness to spend your time doing things you don't especially like doing. No one likes dealing with the vendor who is ripping them off. No one likes calling that buyer every week and trying to sound upbeat and not annoying while you try to get a purchase order out of her. No one likes staying up til 3am proofing an order that was delivered from a supplier late and needs to go out tomorrow.
But, Meredith, I don't have $50,000 laying around and I can't work 80 hours a week! I have kids and a day job! Making sales calls gives me panic attacks!
I totally get it, but given those facts you're probably not going to be able to develop a mature and highly profitable business. You might be able to pull in some extra spending money, but you're probably not going to quit that day job or build a seven figure enterprise.
So if you've found yourself stuck and frustrated and don't understand why you're not making a zillion bucks on your craft, take stock of what's really going on. Are you sufficiently capitalized? Are you putting in the requisite hours? Are you taking on the unappealing but necessary tasks? If the answer is no and you aren't going to change any of that, accept that what you're doing is for fun or to make some spending money. It's perfectly okay to do that and it's a lot less frustrating than spinning your wheels and feeling like you're "failing" at something you aren't even really doing to begin with.
This content is copyrighted. See my content sharing policy here.