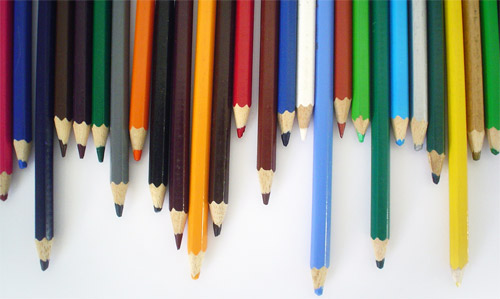 Ever hear the expression "dress for the job you want"? What it means is, if you keep showing up to the office in cut off shorts and ratty t-shirts, people will think you look like you belong in the mail room and that's where you'll stay. If your business is, figuratively speaking, dressed like a ragamuffin, it's always going to be one. If you want to run a million dollar business, then fake it til you make it. Below are 7 ways you can make your business look like a big deal:
1. List your Phone Number
Real businesses have phone service. If you want to look like one, include a contact number on your website, ideally some place easy to spot. It says "we're a real company, with real staff waiting to take your calls." Even if you can't man your phone line 24/7, have a professional voice mail greeting that implies that customer calls are returned in a timely fashion. (And then actually return the calls in a timely fashion.)
There are dozens of services that provide phone numbers for small companies. You can even get a free number from Google Voice (though it does have Google Voice branding on it). If you are willing to spend a little, you can get a toll free number for less than 10 bucks a month.
Bonus: Having a phone number ups your website's trust factor, an important component of conversion rate optimization. People want to give their money to businesses that seem trustworthy. Having a phone number listed makes your business seem more like it can be trusted to take a credit card number and deliver products.
2. Have a beautiful web design
Not just any old website will do, you need a website that looks really great. Having an attractive professional website makes your business seem successful. It makes journalists more willing to write about you. It makes wholesale buyers more interested in doing business with you. It makes consumers more willing to trust you.
If you're thinking "web design is hard" or "a web designer is expensive", consider all the money and opportunities you'll lose by having a terrible website.
3. Have great product photos
Great looking product photos are an extremely important part of your company's image. Don't bother with indoor lighting and a cheap camera. You want your photos to look compelling. Like a great web design, great product photos impress all kinds of online visitors from customers to the press.
If you want to take your own product photos, do some research to see how other people have staged photos of similar products. This will give you ideas on how to stage your photo shoot. Then be sure to work with proper lighting, so photos don't look murky or gray. Finally, do some retouching in a program like Photoshop, so your photos look perfect.
If you're not up for all this work, consider hiring a professional photographer to shoot your items. There are even photographers that specialize in doing product photography and will shoot your products for a pretty affordable rate, usually charging per product photo.
4. Merchandising
Merchandising products on your website in a variety of ways is useful for several reasons. It makes your product catalog seem bigger and it makes shopping for products easier. I wrote a detailed piece for Design Sponge last year on ways to merchandise a shop. You'll notice a lot of bigger companies merchandise their online stores using the same strategies.
5. Publicity
Getting a mention from a major media outlet is not only a great way to increase brand awareness and give your sales a boost, it also makes your company look important. These placements give you credibility with both retail customers and wholesale customers, so they're a valuable boon to your business if you can get them. Once you've scored them, you can use them on your website, adding logos like "as seen on" to product pages and your home page.
Not sure how to get publicity? Check this out, I've written a very detailed how-to.
6. Engaged Social Media Followers
Want to convince media outlets, wholesale buyers, competitors or potential new retail customers you've got an army of rabid fans? Of course you do, and social media makes that easier than ever. By truly engaging your fans on sites like Twitter and Facebook (instead of just selling to them), you can get them to talk to you and about you, thus making your fans seem like they're crazy for you.
Some tricks that help:
– Ask questions that prompt responses
– In your product packages, include a note that asks customers to share a photo of themselves using your product on Facebook
– Take photos of fans at live events using your products and tag them on Facebook/share them on Twitter and Flickr
– Shoot videos of live events and interview your customers. You can just ask a couple of quick questions such as "what did you buy from [insert brand name] today?" or "what did you enjoy best about today's event?" Then post to Youtube and let fans know they've been featured.
7. Product Presentation
If you're just shoving your products into a mailer with an invoice print out from Paypal, STOP IT! You're leaving the customer with the impression that you're simply a transactional seller and not a real brand to be remembered. You want every customer who gets your package to remember it, so make sure your packaging isn't an afterthought. This includes creating a stylish branded invoice and adding other little details to make your brand seem like a big deal. This can include hang tags, branded products or little freebies like branded vinyl stickers. These same rules apply to samples that go to the media. If your shipment looks impressive, it's going to make an impression on anyone who gets it.
Bonus Tip for Wannabe Big Shots: A lot of small businesses who sell online take Paypal. It's super easy and inexpensive to implement. The problem is, it makes you look pretty small time. Having the ability to take credit cards makes you look like a bigger company. If you're a Paypal junkie, consider their virtual terminal product. It's a nice all-in-one solution. This isn't your only option, of course. A little research on merchant accounts will help you find plenty of other vendors that enable you to take credit cards online. And you need not completely ditch Paypal. Accepting both cards and Paypal is a great way to look professional and satisfy customers who have a preference for one of those two payment methods.
This content is copyrighted. See my content sharing policy here.