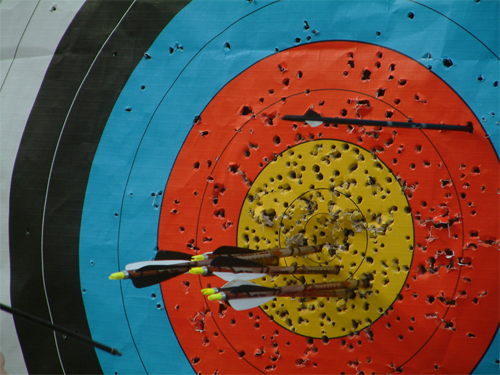 A popular question I hear is "How can I get more traffic to my website?" This is the wrong question. The question you want to ask is "How can I drive qualified targeted traffic to my website?" Targeted traffic is traffic that's most likely to convert. These are the people who are most likely to give you money. You don't need tons of visitors if you're getting the right visitors.
To give you an example, imagine you sell cat collars. Would you rather advertise in a biker newsletter with 300,000 subscribers for $100 or Feline Wellness Magazine, with a readership of 80,000 for $300.00? On the face of it, you might think biker newsletter, more people and less money. The better option is the cat magazine though. It's more targeted so you're more likely to actually sell product.
While the example I've given is a pretty easy one to understand, my point is to get you to think critically about where and how you market. You can have 1,000 fans on Facebook, but if you sell jewelry on Etsy and so do your 1,000 Facebook fans, your chances of selling to those people are pretty slim. You can buy an ad on a site that's read by thousands of Etsy sellers for $10, but unless you sell supplies or educational materials for Etsy sellers, there are probably better places for you to advertise.
It's nice to feel liked. It's nice to see traffic coming to your site and get praise from friends on Twitter. All those warm fuzzies can fuel your confidence, but they won't pay the bills. Marketing a business properly is too much of an expensive venture, both in terms of time and cost, so you want to choose the marketing activities that are going to make you the most money.
Not sure if your marketing activities are making you money? Check out my new book on Google Analytics.

This content is copyrighted. See my content sharing policy here.