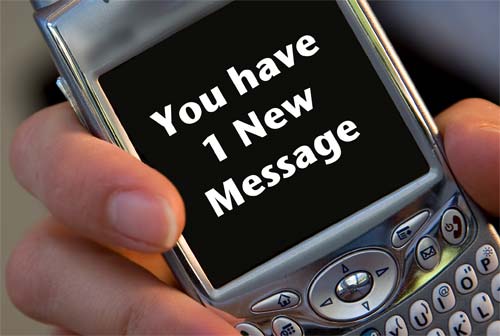 As the weather gets warmer, a lot of you in Smaller Box land will be doing some outdoor vending. One thing that's problematic about the real world is that people can't simply click to take actions. Things are certainly moving in that direction with sophisticated wireless devices, but even those involve a little typing. To make it easy to get passersby onto your social networks, consider using SMS.
Both Facebook and Twitter allow their users to like and follow pages with a simple text message (provided their users have their mobile numbers registered with Facebook/Twitter). You can encourage them to text their way to your pages with a simple sign.
For Facebook
Ask people to text "like [page name]" to 32665
For Smaller Box the text message would be "like smallerbox"
This page will even make you a handy sign you can print and post at your booth.
For Twitter
Ask people to text "follow [twitter name]" to 40404
For Smaller Box the text message would be "follow smallerbox"
Make some signs for your upcoming event booths so people can easily connect with you online, even if they're just passing by at a crowded show.
This content is copyrighted. See my content sharing policy here.