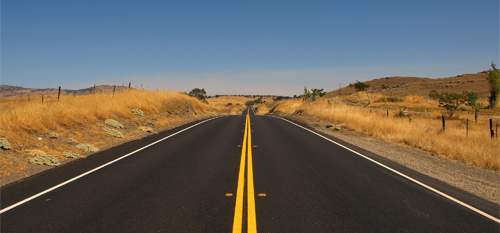 I haven't blogged much in 2013 because my year was pretty consumed with my move to Los Angeles. So much has happened since our move but here are some highlights:
1. We Love LA!
When we decided to move to LA it was a business decision. We couldn't find a screen printer we were happy with in Baltimore and we were doing too much printing to be without a printer we could depend on. Southern California has more screen printers than any other part of the country so we moved here to have more options.
We burned through a couple of printers in the LA area before we found a good printer, but we did find one we liked. We also found that we are close to a ton of other suppliers. This means we can get all the supplies we need within a quick drive. If we don't feel like picking up supplies we can order them online and they arrive the next day. The money we've saved on getting supplies has been a huge boon. Not to mention the convenience of being able to get supplies so quickly!
LA has also been a great place to get noticed by more wholesale contacts and Hollywood costumers. Just being at live events in the LA-area has gotten our products seen by store owners and costumers, and landed us more wholesale business and more appearances on TV.
LA's relaxed friendly vibe, sunny mild weather and affordable cost of living turned out to be a nice surprise too. We've been thrilled that we can find so much inexpensive, good quality produce at local markets. We're close to tons of beautiful natural scenery which has been great for day hikes on weekends.
2. We moved more jobs in-house
When we started our company we had an awesome vendor who'd been printing and shipping our products for us. When they went under we tried to replace them but couldn't find any good options. We ended up bringing fulfillment back in-house which was a bit of a bummer but turned out to be a good kick in the butt for us. We have better control over shipping, lower costs and it encouraged us to invest in some much-needed equipment.
3. More distribution = more business
We didn't really have time to focus on advertising this year, so it fell by the wayside. I was sure our sales would tank but they kept on growing. I attribute the growth to getting more product out into the world. In the last 12 months we did more live events like festivals and conventions, did more wholesale, did more flash sales. In short, we got more of our product in front of consumers and into their wardrobes.
Since we design clothing and accessories, our customers wear our products out in the world and act as advertising for us. We hear all the time from customers that everyone asks them where they got their shirts, bags, wallets, etc. and they always send people our way. Just being seen all over the place has generated so much word-of-mouth business for us.
We've also seen benefits from all the free swag we've given out over the last 12 months. We've handed out hundreds of thousands of comic strips and stickers at festivals and conventions in the last year. We hear from people more and more that they've seen our stickers and comics and sought us out as a result.
What's on for 2014
We have a few things planned for 2014 but here are some of the big goals:
1. Make more time for content and product development.
2. Hire more help, especially for live events.
3.  Grow the manufacturing services side of our business (more about that later this week).
4. Keep growing our online and retail presence
How was your 2013? Let me know in the comments!
This content is copyrighted. See my content sharing policy here.