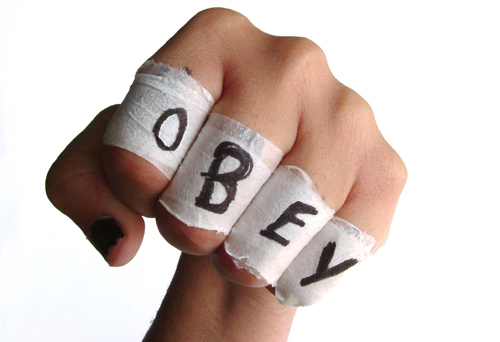 Today's guest post is by Intellectual Property attorney Lara Pearson. Lara has an intellectual property blog called Brand Geek.
Simply put, Brand Bullies are companies or individuals that over-assert their trademark rights. I've practiced trademark law since 1999 and have experienced instances of brand bullying at least a couple times per year.
A bit of background probably will help. For the most part, trademark rights are based on use — the first person/entity to use a mark in interstate commerce (the Senior User) can prevent all others from using an identical or similar mark for the same or similar services as those offered by the Senior User. Additionally, trademark rights generally relate to those specific goods and services offered by the Senior User, e.g. RIMON for legal services; SMALLERBOX for advertising and information services; LOHAS for educational services, etc. Trademark infringement happens when consumers are confused into thinking a relationship exists between brands when one does not really exist. Most often this occurs when a Junior User adopts a mark that is identical or similar to the Senior User's mark for goods/services that are the same or closely related to those offered by the Senior User.
By way of example, my law firm can prevent other law firms and legal forms providers from using RIMON, RYMON, or RAMONE. Likewise, SMALLERBOX can stop others from using SMALLERBOX or SMALLBOX for marketing or business consulting services. However, neither Meredith nor I would not be able to prevent a restaurant from opening under RIMON or SMALLERBOX, because restaurant services are unrelated to what each of us does, thus consumers are not likley to be confused by the use of SMALLERBOX or RIMON for restaurant services. Get it?
Brand Bullying happens when brand owners demand that others cease use of their mark without regard to the relatedness of the goods/services being offered. Some Brand Bullies, like the infamous Leo Stoller, demanded licensing fees from others using marks similar to his own, regardless of whether consumer confusion was likley. Lots of trademark owners capitulated and paid Leo's licensing fee, which was less expensive than defending against his frivolous claims in court. Other Brand Bullies simply demand that the Junior User cease use of its mark under threat of legal action, which oftentimes the brand owner cannot afford to defend.
If you receive a cease and desist ("C&D") letter, it is best to consult with an attorney to determine the validity and seriousness of the claims made therein. If your attorney believes that you've fallen prey to brand bullying, then you can work together with your attorney to determine the best course of action. Over the course of the past 12 years, in response to Brand Bullies, I have counseled clients to: (a) change marks; (b) fight back; (c) provide the correspondence to the media and (d) ignore the demand — it all depends on the specific circumstances, and every case is different.
For the next several post I'll be sharing more insights from Intellectual Property lawyers on subjects that pertain to small business and artists. Stay tuned. – Meredith
This content is copyrighted. See my content sharing policy here.