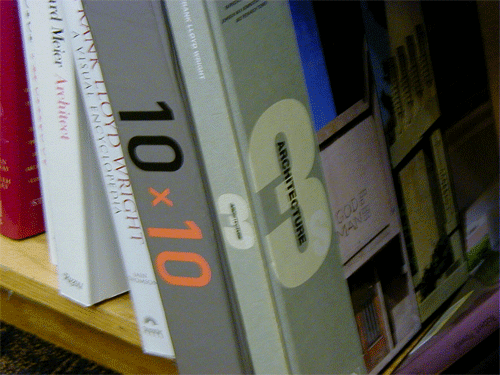 Today's post is inspired by an article I mentioned on Friday's "Link Love". Mark Collier points out that a lot of A-list business and marketing bloggers are considered A-list more so by reputation than the actual content of their writing.
Mark writes "A very unfortunate side-affect of using rankings such as friends and followers to determining authority is that the ability to teach isn't as important as it once was…it seems that more of the supposed leaders want to tweet about how you should 'be awesome' instead of teaching us how to be awesome. We don't need to see tweets telling us to 'be awesome', we need more teachers that will roll up their sleeves and teach us how. And if someone can't do that, then do they really deserve to be viewed as authorities?"
Bravo, Mark! You put into words what's bugged me for a long time about a lot of so-called A-list business bloggers. This brings me to why I don't read Seth Godin's blog.
If you've been around the marketing blogosphere more than a minute, you've probably heard of Seth Godin. When I was new to marketing, the more experienced marketers I knew all suggested I read his blog, so I did. And you know what? I didn't like it. I know he's very popular and has a huge army of loyal fans, but his writing just didn't resonate with me. He would write things like this and I would think he sounded like a freaking fortune cookie. He mostly offers a menu of common sense and platitudes—nothing revolutionary. Nothing specific and actionable I can apply to make my business better.
The writing he produces that doesn't revolve around what are, in my opinion, no-brainer observations, focuses on things that are too vague to be of use. Here's a classic. The gist is that when you market online you can keep trying to bring in more visitors/customers or try to romance the ones you've already got.
Why don't I like this article?
As far as concepts go, Seth's busker post is a lot like my article on transactional business models vs. relationship-based models. The difference is I didn't dance around the concept with analogies about buskers and simply say "you have the choice of doing one or the other". I wrote a concrete explanation about the difference between these two models, complete with examples of businesses that use them.
I know I learn best from concrete explanations and examples, so that's how I write. I hope that the people who read Smaller Box appreciate this method of learning and that my writing resonates with them. This is also why I enjoy blogs like Get Elastic. Their writing is full of examples and specific actionable ideas based on case studies. This article doesn't just say "Overcome resistance with incentives", it gives me a specific example, complete with visuals, on how an ecommerce company does exactly that. That's advice I can understand and apply to my own website.
I feel only a tiny bit bad picking on Seth. I don't really like to pick on anyone, but he's a popular guy with a huge following and he probably has a thick skin, so he can handle someone like me saying his writing isn't my cup of tea. Plus, I know a lot of people do enjoy his writing, so read whatever floats your boat. This article is mainly about my problem with people reading the writing of a "guru" just because he's considered a "guru", and I think a lot of people do this. What I'm asking you to do is take a really critical look at the people you follow for business advice and decide for yourself if they provide value and make you better at running your business. Ignore their fan count, their ranking on the best seller list, etc. And most of all, ignore the fact that what they're saying makes you feel warm & fuzzy. It's easy to want to listen to people who offer blind, unconditional encouragement; we all like to have our egos stroked. But do they make you better at what you do? If not, find a new role model.
I'm not a famous guru, but here's why you might want to listen to me anyway:
1. I have experience doing the thing you want to do
There are a ton of business bloggers who dispense advice for small online retail businesses, despite the fact that they do not now, nor have they ever, owned a profitable online retail business. In my case, all of my writing is based on personal experience running a profitable
online retail business
. I also often seek advice from
other people who've had experience
running a profitable online retail business, and share their experience with my readers.
So when I write my recommendations on this blog, it's not conjecture or guesswork or me making things up; it's all based on my own experience selling thousands of products online every year to customers all over the world.
2. I won't tell you want you want to hear
Smaller Box is like eating your vegetables; it might not always be fun, but it will be good for you. I don't write to make you feel good, I write things that I hope will make you good at what you are trying to do. That means I'll tell you if something is difficult, expensive, time-consuming,etc. Running a business is all of those things and I don't want to sugarcoat that and waste your time if you're not up for the challenge. I can tell you how smart and creative you are all day, but that won't make you a dime richer. So instead, I'm going to tell you how to do SEO, how to optimize your website for conversions, how to properly capitalize a business. If you don't like hearing this stuff, you probably aren't ready to run a real business and reading this blog isn't a good use of your time.
3. I understand the hard and fluffy parts of running a business
A few weeks ago I wrote about balancing what I call the hard and fluffy parts of your business. Most people, especially those without much experience running a profitable online retail business, really understand and gravitate towards one side or the other. They either really love the technical side (things like SEO, A/B testing, etc.) or they really love the softer science part of business (things like mission statements and connecting with your niche). I love both. I've had to learn to love both because my business depends on it. So when you read Smaller Box, you're going to get a dose of both sides, because you need both to succeed. I know most of my readers are drawn to the fluffier side of business, so I try to write about the more technical aspects in an accessible way.
4. I tell you what and how
A lot of business and marketing blogs only tell you what. They basically dispense advice like "be awesome." They don't tell you how to be awesome. My brain doesn't work that way, so I don't write that way. I both suggest being awesome and write about specific actionable things you can do to be more awesome. That's why I don't write "Design product packaging that's memorable." I write specific articles about how your peers have done this, so you can get specific ideas of your own on how to make your packaging more awesome.
Your challenge for today
So many of the "experts" in the business and marketing blogosphere are glorified cheerleaders. They talk about how you can be more successful and say things that sound good and make you feel good, but they don't actually make you better at anything. So my challenge to you is this: get rid of one false idol from your regular reading intake. Really evaluate the marketing and business experts you regularly follow and think about whether they're providing concrete value and making you better at running your business. If not, get rid of 'em and use that time you spent reading their blog, books, Tweets, etc. on something more productive.
This content is copyrighted. See my content sharing policy here.