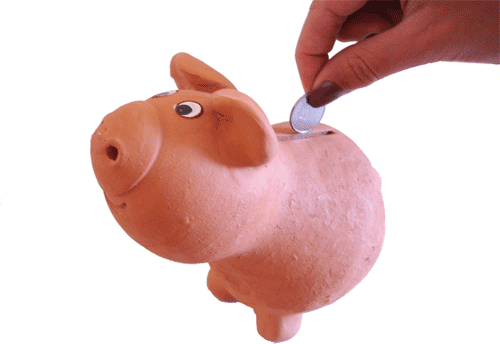 What's your model for pricing your products? Are you just charging for materials with a little left over for profit? Even if you're considering the expense of materials and labor to produce the finished goods, are you considering all the other costs involved with making your business run? Your pricing has to cover the product itself, plus operational expenses, plus leave you with some profit.
Here are some of the expenses you should consider when you set your pricing:
1. Manufacturing materials (include the raw materials and any costs associated with them including sourcing, shipping, vendor management, etc.)
2. Labor to make the finished product
3. Packaging the goods (don't forget expenses like mailers and other shipping supplies, hang tags, time to actually pack goods before they leave your headquarters)
4. Product Development (consider the time and expense involved in product design, prototyping, samples, market research)
5.  Web hosting and domain
6.  Internet service, phone and fax service
7. Advertising and marketing
8. Sales (Will you be doing your own sales, if so you need to pay for your labor. If you are hiring a rep, you need to pay commission plus other expenses.)
9. Customer service (How many hours in the week will be spent answering customer email and calls, processing returns, etc? The bigger your business gets the more time this will take. That labor must be paid for.)
10. Administration (How many hours in a given week will be spent on record keeping, vendor relations, invoicing, talking to your lawyer because a crazy person is suing you for having a blue logo and they own the color blue?)
11. Taxes
12. Staff (this should include employee wages and benefits, unemployment tax, retainers for contractors, paying your accountant and bookkeeper, paying your PR firm, etc.)
13. Rent (as you get bigger, your business will probably need a space to call its own)
14. Events (think retail events, trade shows, etc. You have to pay booth fees plus all those travel expenses like hotel, airfare, gas, rental car, meals, etc.)
15. Transaction fees (this includes what you're paying for handling credit cards, accepting Paypal, etc.)
If those expenses make your head spin, they should. My online shop spent over $50,000 last year, true story! We're still a super-small business. We'll be spending considerably more this year. If your plan is to truly grow your business into a profitable enterprise, you have to set a pricing model that will allow for that to happen. Don't be afraid to raise your prices. If you've got a product people love, they will pay a little more for it.  Be judicious with your business spending, but also realize that expenses with running a business are unavoidable and necessary for growth.
Lastly, keep in mind the wholesale aspect of your business. If you plan to sell your products to stores, you need to give them a 50% discount, plus leave some margin for profit.
This content is copyrighted. See my content sharing policy here.