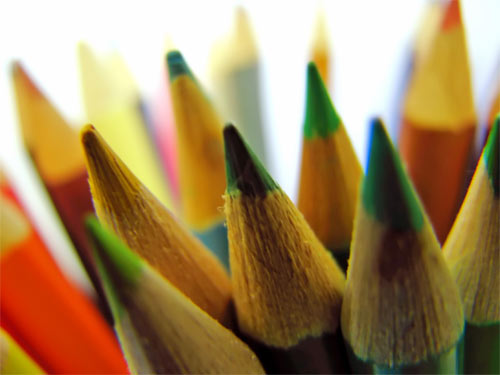 A common question I see on forums, in coaching sessions, etc is "Why am I not getting more online sales?" I don't have a magic bullet solution for this problem, but the cause is almost always one of the following issues:
1. Mediocre Products
Sometimes the product itself just isn't that great. Maybe it's ugly, maybe it's unremarkable. We all like to believe our creations are great, but if there's no market for what you're selling it doesn't matter what the creator thinks.
The Fix: It's hard see our own creations objectively, but if you suspect your products are the problem, test them out at a live event like a trunk show or craft show or festival. Notice how people respond to your products in person. Are they buying? Are they checking the items out? Do people seem enthusiastic about the product line?
If people seem to keep passing your display by or no one is buying then it's probably time to rethink the product line.
2. Mediocre Website/Online Store
A bad online store is going to make it hard to sell even the coolest products on the web. I feel like I beat this horse to death, but I still see websites every day that just aren't optimized to convert. I see bad product photos, confusing navigation, poor site copy — the works! Contrary to popular belief, products won't just sell themselves. If your online store isn't up to par you're guaranteed to be losing business as a result.
The Fix: If you know your products are proven sellers (i.e. they do well with wholesale and at live events), it may be time to give your web shop more polish so your items can shine online too. Consider working with a professional designer to make your site look its best. Use a professional photographer for product photos or educate yourself on how to shoot better photos and retouch them in a program like Photoshop. Study up on conversion rate optimization, a topic I frequently obsess about here on Smaller Box. Making sure your site is easy to use and looks professional will turn those site visitors into buyers.
3. Lack of  Effective Marketing
If your products are great and your site is top notch but you're still not seeing sales then the problem is probably marketing. People can't buy from you if they haven't heard of you, so it's important to have a plan to promote your products to your target customers.
The Fix: Create a marketing plan so you know how you'll get your products in front of customers. Consider incorporating SEO, advertising, publicity, viral marketing, live events such as festivals or craft shows, social media, etc. As you build your marketing plan make sure you've thought about how you'll select and prioritize marketing initiatives and how you'll measure the results.
This content is copyrighted. See my content sharing policy here.