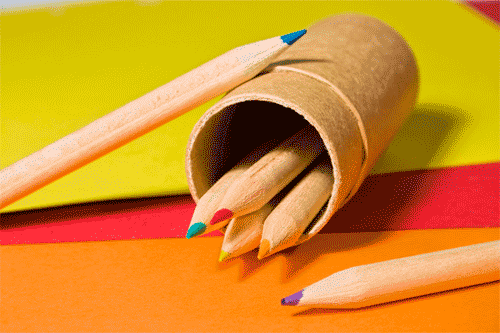 There's been a proliferation of articles on how to wow customers with amazing product packaging and a lot of discussion on what your package should include. Opinions on these subjects are mixed, but one thing is for certain, you cannot let your efforts to produce the best package run amok in the cost department. Here are some things to watch out for:
1. Order Inserts
I was amazed at the laundry list of items I've seen some online sellers say they insert into orders. I've seen everything from business cards, to product samples, to coupon cards. The interesting thing, to me, is that the retailers who include 3-4 different pieces of paper in their orders (when you add up the thank you notes, business cards, coupons, postcards, etc.) are the same retailers that eschew invoices because they're not eco-friendly or cost effective.
Whatever your philosophy is on the extras that go into your package, make sure your actions are actually consistent with it. For my business, the greenest, most efficient and most cost effective combo is this:
INVOICE
Rationale:
It's printed on recycled paper and customers can recycle the invoice, so we can stay green
It includes detailed return instructions which reduces our call volume.
It includes detailed contact information which makes to easy to reach us if there's a problem.
It features our logo and branding for a professional appearance.
We also use our invoices to proof orders when we pack. Our business ships hundreds of orders each month and having the piece of paper in hand with the list of items to go into the mailer helps us make sure the correct items are going out to the correct customers.
It costs us less than a penny in labor and materials to produce
PROMO ITEM
Rationale:
Around my household, when we order something in the mail and they give us a useful freebie like a pen or magnet or notepad we tend to keep it, because it's functional.
This also causes us to remember the name of the company we ordered from and increases likelihood that we'll shop there again.
If I get a flyer or business card in an order I recycle it, because it serves no function and I can't be hanging onto hundreds of papers like a pack rat just to try to remember where I bought something. (I imagine many of the customers we mail to might even throw such items in the trash if they don't have recycling.)
The promotional items we include in my ecommerce company's orders cost us between 20 and 50 cents total. We don't make them, so there's no labor cost.
2. Decorative Packaging
There have been so many inspiring articles on product packaging. Some of the ideas are lovely, but you have to make sure these packaging endeavors don't become cost/time sinks.
If you only ship a few orders each week, it may feel like no big deal to spend 15 minutes dolling up a package, but when you start shipping hundreds of orders this adds up and time is money.
100 orders/15 minutes of decorating = 25 hours of your time!!! That time could be spent doing things that deliver better value for your business. You also have to consider your average order value. If your average order value is $15.00 and you spend 10 minutes dolling things up, and you consider your time to be worth $20/hour, then you just spent the equivalent of $3.33 in time on decorating a package! That's over 20% of the gross value of your order. (On the other hand, if your average order value is $200, maybe $3.33 in labor on package decor is a reasonable cost.)
The other cost with package decor is materials. Make sure you're buying in bulk and that your material costs are reasonable in proportion to your order values.
Don't get me wrong, I am not saying you shouldn't send out a pretty package. I just think it's important to keep a close watch on the cost associated with what you're doing.
3. Packing materials
Some of my readers have asked if it's okay to use recycled materials to ship packages. I guess you can get away with it if it's the image your brand is going for, but it may be less cost effective than you think.
Going back to the time is money mantra, if you have to spend 5 minutes turning a used cereal box into a presentable looking revamped shipping box you may be better off just buying mailers from a bulk supplier like Uline. When you buy mailers in bulk you can get them for around a penny per piece, and no DIY solution will be that cheap in terms of your time.
4. Thank You Notes
Handwritten thank you notes are a nice sentiment for outgoing orders. It may even make sense to include them if a customer placed an especially large retail order. That said, handwritten notes can eat up time.
You can accomplish the same effect by pre-writing standard thank you notes on your computer, and printing them out using a font that mimics your handwriting. (You can even design your own font from your own handwriting if you want to go the extra mile.) With computer programs you can even personalize the thank you note to address your customer by name, adding an additional personal touch without eating into your time as much.
If you feel a formal invoice is too corporate for the image you want to achieve for your brand, why not use the thank you note to accomplish the things and invoice is useful for (click link to see example). Use the note to reiterate return instructions, use branded letterhead, provide contact information, and include a list of them items the customer ordered. You can even set up your website to automatically generate a note like this for you to print, and have it plug in your customer's name and order details. Thus, saving you time and still retaining a personalized feel.
Your Exercise For Today: Next time you pack an order, time yourself. See how long it takes you to actually get the order from your stock shelves into its mailer, stamped and addressed. Then determine how much your time is worth hourly and figure out what you are paying for package prep. After that add on the cost of shipping materials. Count every decorative ribbon, sticker, etc.
Is the figure you've come up with one that makes sense when compared with your average order value? Are there ways you can make this number go down? Do you need to increase your shipping price to absorb some of those costs? What happens if you start shipping 1,000 orders per month? Could you afford to hire someone to pack orders and pay them for the time it would take to pack?
This content is copyrighted. See my content sharing policy here.