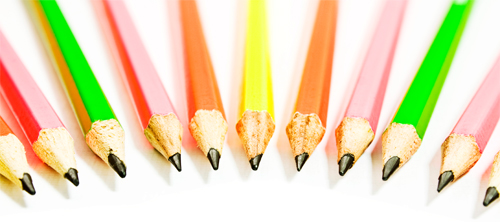 I've tried to make this point in past posts: marketing is a cumulative effort. When I read comments in the small business blogosphere, the comments I see over and over again are "where are my sales?" and "how can I get more sales?" and "I tried marketing activity X and I didn't get a flurry of sales!" So many inexperienced online retailers think only about immediate sales, and not the activities that lead to steady business. Thus, I see them dropping an ad they ran on Adwords or a blog as soon as they don't see an immediate jump in sales, totally discounting secondary types of conversions. I see them dropping the idea of sponsoring giveaways and contests, because they don't immediately deliver buckets of cash.
Expecting people who saw an ad for your brand once to click-through and buy immediately is like expecting sex on a first date; sometimes it happens, but it's NOT to be expected. Usually you see someone for a while and you score with them eventually, later, after they've gotten to know you and trust you. Getting ecommerce customers is the same way. This means you need consistent visibility and casual contact with prospective customers.
So how can you tell if your marketing activities are leading to the right kind of visibility and leading to relationships that will end in sales? Here are a few indicators you should look for as you're running your marketing campaigns.
Increase in blog readership
Sometimes prospective customers start out by reading your blog or following your RSS feed. This is why you want to be consistent about posting to your blog and posting content your prospective customers find interesting.
Increase in social media connections
If a site visitor likes your brand, she may follow you on Twitter or fan you on Facebook. Maybe she's waiting for you to announce a coupon code. Maybe she's thinking she'll buy later and wants to keep track of your brand in the meantime.
Increase in newsletter subscription rate
The great thing about newsletter subscribes is that you can actually track the source of your sign ups. This means you'll know if a banner ad on a certain blog led to these sign ups or if they came from organic search traffic. When a site visitor joins your newsletter, that's a strong indicator that she plans to buy from you at some point. Maybe next week, maybe at Christmas. This is still a very valuable type of conversion and should not be overlooked.
Increase in buzz
The more people that come to your website and take an interest in your product line, the more buzz you'll see. This usually comes across as traffic from social bookmarking sites, web-based email clients, social media sites like Twitter and Facebook. It basically means people are coming to your site and telling their friends about it. Maybe their friends are telling their friends, and so on. This type of traffic is a really important part of building a consistent presence for your brand and tends to result in an increase in business over time.
Final thoughts:
One of the top search terms that results in sales on my ecommerce website is my company's brand name. That means the customer had heard of my company, sought it out, and came to buy stuff. There's no way to know how they heard of us originally, but I attribute these conversions to the overall effectiveness of my various marketing efforts.
Facebook is my ecommerce site's #7 source of traffic. Stumbleupon is #4. Twitter is in the top 25. This means people that visit our website share our URL like crazy. So each time someone visits our site, it's okay if they aren't buying today, there's a very good chance they're sharing our URL and getting our site seen by someone who will make a purchase.
Lastly, I'm able to maximize the effectiveness of my marketing efforts because I have my own website. If I sold on Etsy I wouldn't be able to give people one-click access to my social media accounts, blog and newsletter. It's extremely important to have a site that lends itself to these types of secondary conversions, so that you can get sales from late stage buyers later, after they've become more familiar with your brand or arrived at an occasion that necessitates a purchase.
Additional Reading: Tracking the Value of Your Marketing Efforts
This content is copyrighted. See my content sharing policy here.