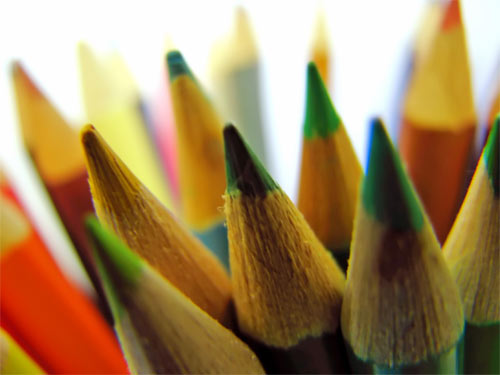 Think you're optimizing for search engines? If you don't fully understand SEO (search engine optimization) you may be making one of these common novice mistakes:
1. Building Content on Many Domains
You've got products on Etsy, you've got a blog on blogger.com, you've got a portfolio site on your own domain.  What a mess! You might think you can update all 3 and search engines will sort it out, but that's not how it works. The search engines do not know that www.etsy.com/yourshop and yourshop.blogspot.com and yourshop.com are all the same business. Instead it's going to count those as 3 different sites. So if you've been building links to the blog, that won't help drive traffic to your Etsy shop or your website.
The fix:
Your company presence needs to be on one domain, and it needs to be a domain you own. This way you only have to do the SEO work for your yourwebsite.com, every link to yourwebsite.com boosts the SEO for yourwebsite.com, every piece of content you produce on yourwebsite.com boosts your SEO. There's no reason to put SEO work into a domain you don't own. Instead put your online shop on your own domain and host your own blog. That way all your SEO efforts are concentrated and more effective.
2. Amassing Low Quality Links
So your site gets 10 visits per day and your friend's site gets 10 visits per day, and you exchange links on your links pages thinking you're "link building".  That's not how link building works any more.  If you want search engine love, you need to get links from some good quality, high ranking, high traffic sites.It's okay to also have links from medium traffic sites, you'll certainly want a mix. But links from only low quality, low traffic, low rank sites will get you nowhere fast.
The fix:
Publicity is a great way to start getting links from good quality websites. When high profile blogs write about your business and link your site, not only do they send  a rush of traffic and sales, they also send a signal to search engines that your site is worth recommending. If you don't know how to get started with publicity, I've got a detailed ebook that can help you out. It describes all the techniques and tools I used to get my online shop linked on high profile websites like ICanHasCheezburger, Gizmodo and iVillage.
3. Failure to Research Keywords
If you're optimizing for the wrong keywords your SEO efforts are going to flop. I see two particular blunders with keywords: 1. optimizing for keywords that are so competitive that your have very little chance of ranking for them. 2. optimizing for keywords that are not the words customers would use to find your products. Optimizing for the right keywords is what helps search engines send perfectly matched visitors to your website, so it's important to get your keywords right.
The fix:
Do your keyword research. There are tons of great tools out there, like Google's Keyword Tool, that can help you determine which keywords to optimize for. If you aren't familiar with how to do keyword research, check out my FREE SEO guide. I've put together some terrific articles that will help you through the process.
This content is copyrighted. See my content sharing policy here.