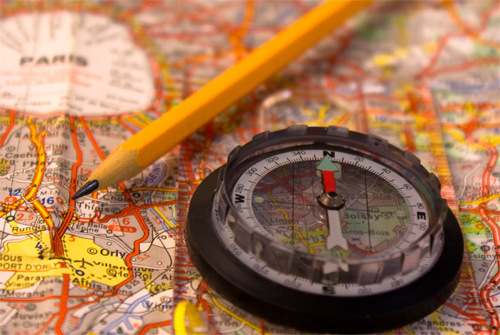 If you followed any of the coverage of the US elections this fall, you probably heard the pundits talk about two things: how much the candidates are spending and who has a better "ground game". This is interesting because the same exact tools that win elections can help you win as a business. It's pretty well acknowledged that a big part of Obama's success was his ground game, and I'm a big believer in developing a ground game for your business too. You can win by spending money — many elections have been won that way — but it's not the only option.
Here are three ways I've used our ground game to boost sales this year, even though we didn't spend much money on traditional advertising:
1. Shaking hands and kissing babies
When people feel a personal connection to a brand or a political candidate, they're more inclined to throw their support that way. This is why political candidates get out there in front of voters and it's why I spent most of my year getting out in front of my customers. By the end of 2012, we'll have appeared at 16 pop-up retail events all over the US. We traveled north to Boston, west to Chicago (twice). We did events in Philadelphia (THREE times), DC (2x), NYC (3x), Pittsburgh, and Baltimore (3x). In March we'll head south to Orlando. We travel to large events with tens or even hundreds of thousands of consumers, and our primary motivation is to get them to meet us and love us — even if they don't buy anything right away.
We know just showing our line to people and chatting with them will help spread our brand awareness. They might not buy from us today, but there's a good chance they will remember us and buy from us some other time.
You can employ this strategy, too. Think about festivals, craft shows and outdoor markets, but also think about trunk shows and home parties. Choose activities that appeal to your target customers and enable you to talk to them one-on-one.
2. Making It Stick
I've said it before, but it bears repeating: give people a reason to remember your brand. Political campaigns are usually happy to give you t-shirts, bumper stickers, pens, all sorts of stuff with the candidate's name on it. They want you to remember their candidate so when it's time to vote, you'll remember to vote for them.
We employ the same strategy. We are always giving away loads of fun free stuff. We give it out at shows, we give it out with our orders. We give out cute vinyl stickers with our characters on them, 1″ pins, funny comic strips. We don't give out stuff that looks like marketing material; we don't just give out a business card, we give out something our customers would actually want so they'll keep it and remember us.
Just yesterday a customer told us he ordered from us because a friend of a friend who lives across the country came to visit, and had one of our vinyl stickers on something. That's how he found us.
3. Staying on Message
If you have a message that resonates with your audience, you're more likely to attract their support, whether you're running for office or promoting your brand. What does your brand do? Does it make life easier, does it make your customers more attractive, does it help your customer be a better parent? My own products are conversation starters — we design items you could wear out to a bar and it's likely that someone will strike up a conversation with you based on what you're wearing. We're not just selling clothing, we're selling human connections.
When you're presenting your product on the ground, think about how you can present more than just the product: how can you present the benefits of owning your product? Think about employing signage, videos, live demos or brochures depending on the item you sell.
Have you used ground game this year to boost sales? Tell us about it in the comments below.
This content is copyrighted. See my content sharing policy here.