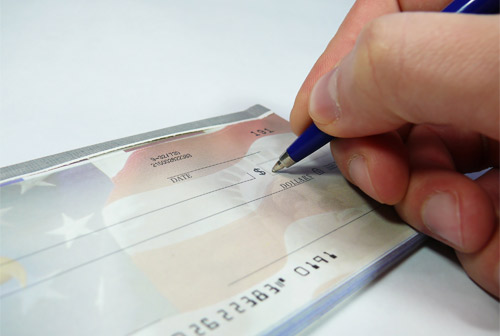 Imagine yourself at a show or event where you're selling your merchandise. You've spent weeks or months preparing for the event. You've prepared products, paid to reserve booth space, had a banner made, purchased a tent, you got up at 5am to load in and get all set up. You've invested time, sweat and cash, and now you're ready to make some money. A customer picks up one of your products and says "Geez! You want $35.00 for this! What did it take you like 15 minutes to make this? It must have cost you like $1 in materials. I'll give you $6.00 for it." I bet right now you're thinking "what an asshole." You're not wrong.
All of that said, when you balk at the cost of a PR rep, a small business consultant, an SEO consultant,a graphic designer, a web designer, ad space, a sales rep, etc. you sound like the exact same kind of jerk. It's not okay to undervalue your labor as a small business owner or artisan and it's also not okay for you to undervalue the labor of professionals who support your business.
Before you even think about hiring a professional to support your business, consider whether or not you actually want/need to do it. Are you prepared to invest in your business? Are you trying to grow a business into a full-time viable income source or are you a hobbyist? Can you afford to hire a professional?
The next thing to consider is that what you can afford has nothing to do with the value of a service. Like you, the person you want to hire to draw up a marketing plan or design a logo has bills to pay and a family to feed. He or she cannot work for slave wages nor should you expect them to.
"But what about designers who will do a logo for for $5.00?!"
Yes, you can probably find someone who will make you a logo for $5.00. What you're going to get is a $5.00 logo. A logo that took no time to design and probably isn't that great. A professional designer will spend the time to research your logo, select or design a unique font, create an original illustration. A professional will engage you in conversation about what you want your logo to be like. She'll present you with a couple of concepts and go through rounds of revisions until your logo is perfect. A professional designer also probably spent thousands of dollars on specialized software that allows them to provide your logo in a format that can be used any place from a highway billboard to a business card.
"So you want me to pay $10,000 for a logo?!?!"

There's a happy medium between the steep price tags paid by companies like Pepsi (they spent $1 million dollars on their logo) and the $5 clip art/comic sans variety. This is true with all professional services. There are consultants, web developers, graphic designers, PR reps, etc. that specialize in catering to small businesses. They are likely to give you a pretty low rate, but don't expect them to work for free (or close to it).
Before you hire you should:
1. Do your research
Want to hire someone to make a website for you, google "how much does a website cost." You'll be sure to find some articles on this subject. Also find out what to expect when hiring a web designer. How many rounds of revisions typically come with a $1,000 price tag? How many design options should that price tag come with? Should the price tag include a content management system so you can update your own site? How much extra are shopping carts?
You need to make sure that you know what questions to ask before considering hiring a professional. It will save you from either getting ripped off or feeling disappointed by unrealistic expectations. Google "what to ask before hiring a web designer." Research away until you're armed with the knowledge you need to start a conversation with a professional.
2. Get competing bids
If you're especially apprehensive about the cost of hiring a professional to help with your business, be sure to shop around. Get quotes from 2 or 3 different pros and make sure you're comparing apples to apples. For example does the SEO consultant that costs $500 do both on-page optimization and link building or just on-page? Does the SEO consultant that costs $2,000.00 have a more impressive track record with past clients?
3. Find out what's included
Always ask exactly what you're getting for your money. PR, web design, logo design, SEO, etc. all come in different sizes. For design work ask how many revisions are included in your quote. Ask what format your design will be delivered in. Ask the PR person if they charge extra to make your press kit or build your media list. The more detail you have on what you're getting, the better prepared you'll be to make a hiring decision.
4. Ask for references or a portfolio
When hiring a professional to do work for your business experience counts. Really that is what you are paying for. So ask the professionals you're considering hiring to provide references, details on the kinds of experience they have or ask to see their portfolio if you're hiring for design work.
A few related reads I recommend:
Hiring a PR Professional for Your Indie Business
How to Hire a Good SEO Company
Why Do You Have a Cheap Looking Website
Why a Logo Does Not Cost $5.00
Logo Design Pricing and Rates
And last but not least…
Cost Helper – Helps provide a guide to costs you can expect for a large variety of professional services for small business.
This content is copyrighted. See my content sharing policy here.