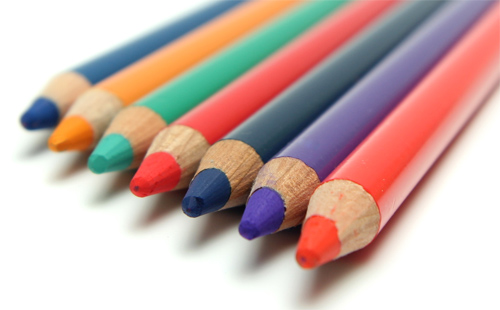 One of my favorite blogs (which isn't updated nearly enough) wrote a post yesterday about calling people on their bullshit. The blogger, Jason, was explaining that he often gets these completely horrible, off-topic pitches for publicity and guest posting. He wants to tell these people off but usually does not. He finally did lay into someone recently and posted about it.
I read this thinking "good for him" (because I relate to everything he wrote), but at the same time thinking I'll probably continue to keep my cool when I want to tell people off. I see reasons to let people have it on a near daily basis. I get emails at Ex-Boyfriend asking for free stuff. I get totally off-topic pitches for stories at Smaller Box. I've had people send me horribly rude emails complaining about my pricing and other aspects of my business that are really none of their business. I see fellow business bloggers dishing out advice I think is bullshit and selling their "consulting services" to creative businesses because they're self-appointed experts on business now that they've sold a few dozen items on Etsy.
When people are being boorish or just plain stupid I absolutely want to call them on it. Here's why I don't:
1. There's nothing in it for me
It would be fun to tear into people once in a while. But why do it? It won't make me any more money. It will probably generate some drama that I'd rather not waste my time on. I have better things to do, so might as well just let these things be and spend my time and energy on more productive things.
2. I might have to deal with them later
While I'd love to tell the bloggers with 5 readers a day that the have no business asking me for free clothing to "review" on their website, I typically respond with something more like "Thanks for your interest in my line, but free samples aren't in our budget right now." Because that blogger with 5 readers now might eventually have enough readership that I do want publicity from them. They might get a job writing for a media outlet I have a friendly relationship with. There's nothing to be gained from ruining their day with a nasty email, so why bother?
3. They might wise up
The person who sends me a terrible story pitch this week might send me a good one next week. The person who emailed to tell me my ad space should be free might eventually realize ad space can't be free and be open to buying ad space from me. By being cordial in my exchanges with people, I'm not wrecking chances of working with them in the future, should I ever want to.
But some of these people totally need to hear this stuff
Part of the argument in Jason's post was that it's almost his responsibility to call people out. That just letting people get away with their bullshit with no consequences only encourages them to keep it up. That might be true. But I don't feel like it's my responsibility to school them — not when there's nothing in it for me except a hassle.
What I can do is keep writing about the things I know to be true based on my experiences running my business. I can hope that my writing on topics like sample policies, editorial policies, pricing, selecting a consultant for your business, etc. are enough to sway the people I don't agree with. I'm not going to convince everyone, but reading them the riot act probably won't either.
This content is copyrighted. See my content sharing policy here.