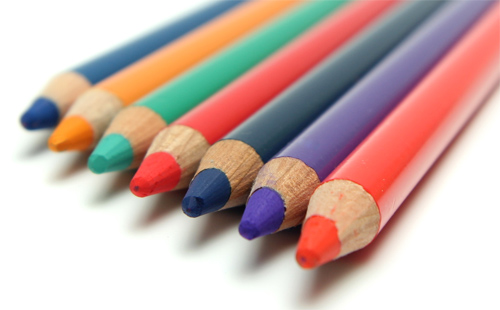 No matter how carefully we plan it, we always end up with too much of one thing and not enough of something else when we do live events. We hate to tell a customer we are out of her size or we just sold the last one of whatever she had her eye on all day. The truth is we never run out of anything, we just can't bring everything in the universe to a 10×10 square booth at a live event. We usually try to offer to ship desired items we're out of and even offer free shipping. We're better off losing a few bucks on shipping than losing an order.
The trouble is our booth is always a madhouse at live events. We need a way to efficiently and seamlessly take mail orders on the go. This is why we made "Out of Stock" sheets. Our Out of Stock sheets are professionally designed 2 part carbonless forms. They allow our customers to simply fill out their shipping information and order. When they're done, the customer gets a copy and we get a copy.
Why have Out of Stock sheets:

They make you look professional and trustworthy
Sure you could scribble down the customer's info on your notepad, but it makes you look like an amateur. It doesn't inspire confidence that the customer's shipment will arrive and it doesn't give the customer an instant copy of her receipt.
Gives your customers a transaction record
Your customer wants to walk away from the transaction feeling confident in your business. An instant receipt gives her a feeling of proof that the transaction is legitimate.
Saves you time and headaches
If your booth is busy with customers flinging cash at you for stuff you have on hand, you don't want to take time out to write down the details of a mail order. You don't want to be trying to remember what details you need or scribbling in your notebook. You want to just hand your customer a clip board, pen and a form that collects all the info you need. You hand her the form, she hands it back completed and the transaction is done. She walks away with a receipt. You leave with a properly prepared order sheet.
What to include on Out of Stock sheets:
An attractive professional design
If you aren't any good at design, work with a design professional. Having a nice looking order form instills confidence and reinforces your branding. Be sure your form includes your company logo and fonts. You also want to make sure you use carbonless forms that automatically make a duplicate of the pages as the customer writes. That way your customer gets a copy of the order and you get a copy.
Customer Contact info
Be sure you get all the necessary contact information you need to fill the customer's order. This includes name, address, phone number and email address.
Order Details
Include sufficient fields for the customer to provide their order info. If your products vary in size or color be sure you've got fields for the customer to fill out that information.
Marketing
Be sure your form includes a checkbox to join your mailing list and a coupon code for your online shop (if you use coupons).
Company Contact Info
Include your company web address, company phone number and email address. You want the customer to feel confident that she can contact you if she has a question.
Delivery Details
Set expectations about delivery times for your customer's order. Let her know what shipping method you use, how long the order will take to ship and what the expected delivery time frame is.
This content is copyrighted. See my content sharing policy here.