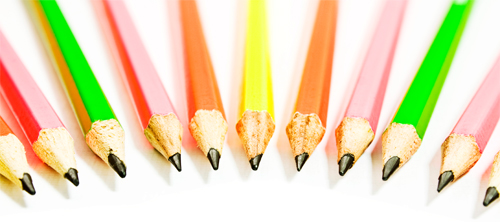 I recently stumbled onto a thread on a marketplace website where the merchants were complaining that customers said the pricing on the marketplace was too high. Some of these merchants were imploring the site owners to re-brand the marketplace as a place to buy handmade and small business products, reasoning that customers should be willing to pay higher prices for handmade/small business because they shouldn't support evil, corporate, big box stores and their dirt cheap prices.
On the face of this, it sounds good. But the reality is that all things being equal, people are motivated by price. While this marketplace site has a lot of handmade and small business products, the marketplace is dominated by products designed around the pop cultural properties du jour such as Breaking Bad, Dr. Who, Adventure Time, etc. And right now, that stuff is absolutely all over the place. You can get that stuff at Walmart, Target, Amazon, etc., not just handmade versions and not just small business versions.
Here's a fun thought exercise: imagine I have a Dr. Who fan on my Christmas list and they could use some art on their walls. If I can buy a Dr. Who poster on Amazon for $6.75, why would I go to another marketplace website and pay $15 or $20? Sure, maybe the $20 Dr. Who poster has a different design and was silk-screened by hand in a hot, uncomfortable basement studio, but at the end of the day if I'm shopping for a Dr. Who poster and I can get such a poster for less than $7.00, why would I pay two or three times as much for a fairly similar product?
Being a small business or a purveyor of handmade goods is not compelling enough of a reason to get people to buy from you. You need to either compete on price or offer something those other stores and merchants can't offer. I personally prefer to offer something no one else has. I prefer this for a few reasons:
1. It's better for my brand
If I were selling Adventure Time tees, I'd know customers were buying my products because they like Adventure Time, not because they like my brand. When that customer walks down the street, they blend in with everyone else. Their shirt would look pretty much like everything passersby have seen a zillion times.
Instead, I know customers are buying items from me that only I've designed. Those designs don't look like everything else in the vast consumer market, and will prompt passersby to ask those customers "where'd you get that?!" Every time I sell another tee or hoodie or messenger bag featuring my art, it's one more person that's going to be out in the world showing off my totally original material to everyone who passes them, thereby growing MY brand, not someone else's.
2. I can set my prices where I need them

My company is the only source of products featuring my art. That means I get to set the price and I don't have to sell my products on razor thin margins. My customers aren't going to find a vastly cheaper
Fuzz Aldrin
shirt from another company because Fuzz Aldrin is my creation. That means I get to say what a product featuring Fuzz Aldrin is worth.
By contrast, if I were selling Breaking Bad themed products I'd have to do a fair amount of research on my competition and see how others have priced Breaking Bad merch so people will consider my products. Instead, I'm selling products featuring my own creations and it allows me to justify selling $25 shirts instead of $10 shirts. It also helps normalize the idea that independent artists are the place to go for unique, new, original material and that unique, new, original stuff is worth more money.
When even one company touts itself as being the product of an indie artist or purveyors of handmade goods but then sells products featuring famous corporate characters like Batman, Mickey Mouse, etc., it's bad for ALL handmade/indie artists. It conflates cheap, mass-produced, unoriginal products with the concept of handmade, independent art. It trains consumers to expect everything should be cheap and unoriginal because they see that from companies billing themselves as handmade and/or indie artists. It blurs the distinction between Walmart and Etsy.
So much of my own job at Ex-Boyfriend has become consumer education. I'll be exhibiting at a festival and someone will ask me "what's this from?" I have to explain that it's from my imagination. It's sad that people are so used to homogeneity in the marketplace that they assume everything is from something else. Usually people are delighted once they learn that they're seeing something that's awesome all by itself without being attached to a TV show or movie.
3. I get to help shape the culture
I don't know about you, but I'd rather be the Beatles than Beatlemania. I'm not interested in being a cover band; I want to inject my own humor and aesthetics into the cultural zeitgeist. I can do that because I'm creating original material. If I just designed products around material other creators produced I wouldn't be adding anything new to the culture. I'd just be trying to capitalize on the success of another creator.
Think about the successful artistic brands you know of — Sanrio, Paul Frank, Johnny Cupcakes, Blue Que, etc. They didn't achieve their success by glomming onto the meme of the moment; they created their own universe, their own brand, their own artistic vision. They didn't follow the trends, they set them. This is really what all creatives should be striving to do because it results in a world that's filled with more interesting, original, new material.
4. Getting sued sucks
Riding the coattails of other creators is a recipe for legal trouble. Intellectual property owners are well within their rights to sue anyone who sells products featuring their trademarked or copyrighted material without permission. When they do decide to get litigious, IP owners can sue for thousands or even millions of dollars. And if you sold infringing products to a store, that retailer could get sued.
To me, it's not worth the risk to my own business or my retail partners. I'd rather know I'm free and clear to make money off of my art in any way I like because it's mine. I can retail, I can wholesale, and I can license, and I never have to worry about someone telling me I don't have the right to do that.
If you've been selling products featuring other creators' characters, know that you don't need to do that. People absolutely will pay a premium for good original products. I know it's true because I sell thousands of my own products featuring original material every month. Think about what you're trying to accomplish. Do you want to make a quick buck and keep your fingers crossed that you don't get sued, or do you want to build a brand with staying power and put something new into the world?
This content is copyrighted. See my content sharing policy here.