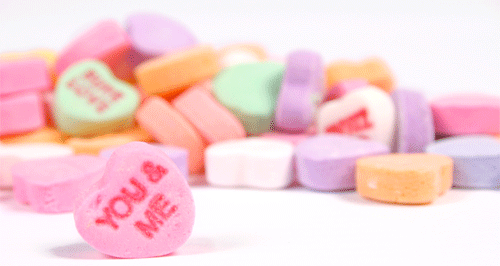 Even though Christmas was just this past weekend, for retailers, it's time to think Valentine's Day. It'll be here before you know it and people will start shopping for gifts in the next few weeks. To make the most of Valentine's Day sales, I've put together a little Valentine's Day co-op.
If you're new around here, this is how co-ops work:
1. Designers wishing to participate pay a membership fee to belong to the co-op
2. The co-op dues are used to buy ad space that directs traffic to Ishopindie.com's special edition Valentine's Day website
3. That ads bring the customers, who see your lovely products featured on I Shop Indie
4. The customers find what they want, click and are sent to your online shop to make a purchase
Let's face it, the holidays can be an awesome cash-fest when you sell online and January sales can be a real let-down. Marketing for Valentine's Day is an easy way to keep the money coming in.
If you join the Valentine's Day co-op you'll get:

TEN products on any category page of our special edition Valentine's Day ishopindie.com website.
One product featured right on the home page.
TWO bonus items can be listed on the "sale" page.
Your products will appear on our Valentine's day website for a full year!
Your promotions, sales, coupon codes, etc. promoted to our monthly mailing lists, we have over 3,500 opt-in subcribers! You will be able to promote on our lists for our January, February and March issues!
Your news, promotions, sales, etc. promoted on I Shop Indie's Twitter and Facebook accounts until March 31, 2011!
Real-time access to your click-through data 24/7! You'll always know exactly how many clicks your products are getting and you can add, edit or delete listings any time through our easy account manager tool. You can remove items with low click-through or promote items with high click-through right on the home page.
When/Where will I Shop Indie Advertise?
From January 10 though mid-February you'll see ads for I Shop Indie's Valentine's day website on several high-traffic sites including Design Sponge, Kind Over Matter and A Softer World.
How much does membership cost?
Membership is $65.00.
Sign Me Up!
Sign up right here, and I'll send you a Paypal invoice so you can secure your spot!
This content is copyrighted. See my content sharing policy here.