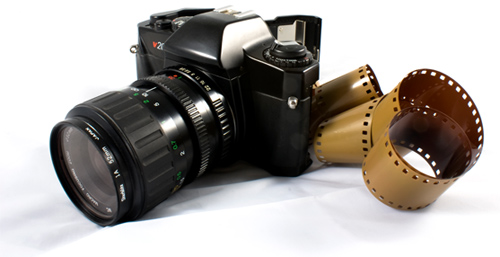 Image via OeilDeNuit
Today's post comes from Brooke Becker of Brooke Photo Studio.
Everyone has heard that "A picture is worth a thousand words…" so what do your product photographs say about your products? I have been in the photography field since 2003 and while I am helping small business people sell products with my photography, I continue to be faced with bad product images in my experiences as a consumer. Do your product photographs have any of these mistakes?
1) Images Are Not in Focus – The worst mistake you can make is posting product images that are not in focus. Not only do they look unprofessional, but why would a consumer want to purchase a product they cannot see clearly? Product photography should always be in sharp focus, displayed at a large enough size that the consumer can have a clear view of your product. If you have a logo on your product, make sure that it is in sharp focus as well.
2) Busy Backgrounds – White backgrounds work best in most cases. If there are too many colors, patterns, or objects in the background the focus is not on your product. This is especially important when your product is displayed in a list of thumbnails. You want to stand out, not blend in to a crazy background.
3) Poor Lighting – Not only does poor lighting look unprofessional, but it can distort the color of your product which can lead to customer complaints. Product photography lighting should be even with minimal or no shadows. Poor lighting can also lead to over or underexposed images which will cause them to lose detail.
Product photography should be crisp, clean, and look like it came out of a catalog. Just because your business is small doesn't mean that your photography shouldn't look as good as the images in the Target flier. The bottom line is: Many people are judging your business solely on the images you provide to represent it, if those images are not of a high standard you are not capturing all of the customers that you could be.
Want awesome product photos? Brooke is offering a terrific very limited time deal on product photography! Let a pro do the work without breaking the bank, learn more..
This content is copyrighted. See my content sharing policy here.