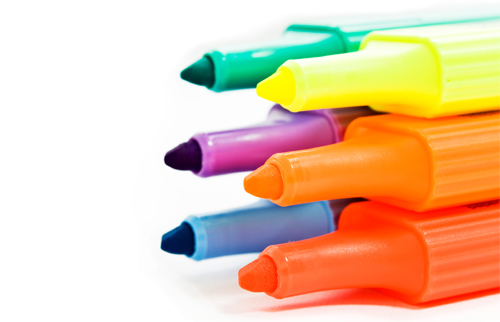 I've noticed recently that a lot of fellow biz bloggers and biz coaches are selling press or store lists (or offering them as a value-add for premium products). I'm pretty much against buying/using pre-made store or press lists, and here's why:
1. They might make me lazy
It's tempting to use someone else's list. Making a list of stores or media outlets to pitch is time consuming, so why not let someone else do the work? Because working from someone else's list is like working with blinders on. I promise you, there are more stores and media outlets that are great for your company that are not on that list you just bought. If you're relying on a pre-made list, you might not go hunting for them.
2. They don't give me an edge over my competitors
If someone is selling a list of store or media contacts, you have to wonder who else bought the same list. Are those stores or editors being bombarded with pitches from your competitors? That's going to make it tougher to get them to focus on you.
I love when I find a hidden gem of a contact and it pays out for me. I'm great at thinking of unconventional places to pitch my work that competitors might not be trying. As a result, I can stand out and probably get a better response. Some of my best media placements for Ex-Boyfriend haven't been Good Housekeeping or Elle or Design Sponge, they've been outlets that focus on niches relevant to my products, like geek culture blogs or outlets with a focus on animal lovers. Other tee labels might all be fighting for a placement in the same dozen or so coveted outlets, but personally, I prefer to skip 'em. I'd rather go where my competitors haven't thought to look.
Case in point, earlier this fall my company was featured in a magazine about cheese. We saw quite a few orders stemming from the placement. The average clothing company might not think about working with an outlet about cheese. By working with a media outlet that isn't the first one our competitors think of, we were able to score a win.
3. They probably aren't perfect for me
Even if I take competitors out of the equation, if a friend who had a jewelry line or a handbag line offered to give me her press list or store list, I'd still say "no thanks". Media lists and store lists have to be highly customized to be valuable. The press contacts and store lists that are good for another business are not necessarily useful for mine. Even if I could get lists another clothing company was using, it probably still wouldn't have all the stores and media outlets I should be pitching.
There's more to your products than being a shirt or a necklace or a bag. Our products have so many niches they could appeal to that it's important to build our prospect lists with those niches in mind. Hopefully there aren't a lot of businesses out there with your exact combination of product types and niches, which is why the best store or press list is going to be the one you created yourself.
Purchased Lists as a Jumping Point
The case can be made for using pre-made lists as a starting point. You could use them to get ideas for your own custom list and cross off the ones you don't need. This can work okay if you understand that the list you're getting isn't "your" final list and you want to spend the time checking out each contact on the list to see if they're a fit for you. It's not my preferred approach, I'd rather spend the same hours just making my own list, researching my own niches.
If you do decide to start with someone else's list, make sure you're not taking their list as gospel. Be prepared to spend the time checking each contact to see if they are suited to your business and then spend the time adding your own contacts that aren't on the list initially.
This content is copyrighted. See my content sharing policy here.