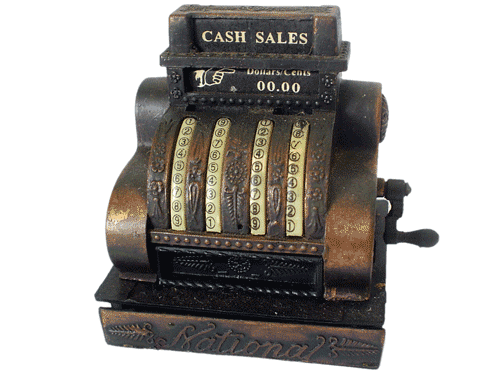 Every day I get sales calls and emails. Most of them are asking me for money right off the bat and if I said yes to them all I'd be out of business. Whether you're selling manufacturing services, web hosting, or even your product line wholesale the biggest worry your customer has is that dealing with you might lose her money. I'm not buying ad space on your blog because I might not get any sales and you still get the cash. I'm not buying your product to put in my store because my customers might not buy it from me and then I'm stuck with it. I'm not manufacturing a new product in your factory because it might not sell and I'm stuck with that inventory. That's the kind of thought every customer has when you try to sell to him or her.
The good news is there are ways you can eliminate this worry from your sales pitch.  If you're 100% certain your customer WILL benefit from your product or service, offer to prove it to them. Here are a few ways you can do it:
1. Money Back Guarantee
If you're certain your product will sell in a store, make that promise to a potential wholesale customer. Next time you're talking to a boutique owner you want to close, tell her you're so sure your product will sell that if she's not happy with the sales after 30 days you'll send her a prepaid mailer to return any unsold merchandise and issue her a refund for those items.
This will help ease your customer's mind because now she knows she can't lose money working with you. You can try this approach with service based offerings too. If you can't get people to buy ad space on your blog offer a money back guarantee on the ad space. If you are confident your advertisers will make money working with you, you shouldn't have any problem with this and it will get you a lot more "yes".
2. Partnership (We make money if you make money)
Selling something your customer pays for before she sees any benefits is difficult. Another way to circumvent this risk is by offering an arrangement where you only make money if your customer makes money. This is the model Square has adopted. This credit card processor provides its customers free hardware and comes with no service charges. The only fee Square charges is a percentage of sales. So if Square's customers are selling products and benefiting from their service, Square gets paid. If the customers aren't selling anything, Square gets nothing too.
You can use this approach for product-based businesses too. If there's an online retailer you'd like to work with offer to drop ship products as their customers order. That way the online retailer doesn't have to buy any inventory up front. If the products sell, you and the retailer make money. If the products don't sell no one loses anything.
This is actually the model I use for my t-shirt printing service DropShipDTG. Since we print t-shirts for designers as orders come in, there's no need for the designers we work with to spend any money up front. We only make money once they've made money.
3. Free Trial
A free trial is a great way to allow a customer to try before they buy. If you're selling a service, offer that service for free for a week or two so the customer can decide if it is something worth paying for. If you're selling a product you could consign the items to a retailer for a short period so they can make sure your product line sells before they spend money on it.
This business model is also starting to become trendy with web design/hosting businesses. You've probably seen commercials offering to build, host and market your business website for free. The idea is that these all-in-one service providers will do all the work and if you are happy with the finished product you pay them, if you're not you don't.
The biggest catch with removing risk from your sales pitch is that you have to be really confident that you're selling a product that's going to truly benefit your customers. If you're just out for a quick cash grab and don't care about the success or failure of your customers, not only will this approach fail, you probably won't stay in business very long.
Have you come up with a clever way to remove risk for your sales pitch? Tell us about it in the comments below 🙂
This content is copyrighted. See my content sharing policy here.