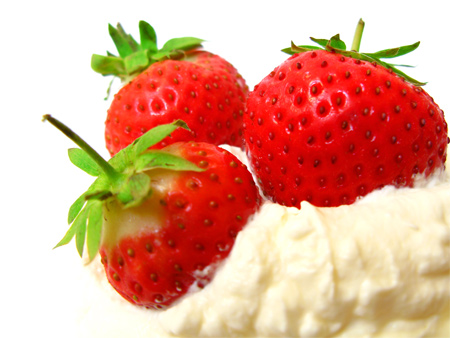 In my opinion, some of the trickiest things to sell online are edibles and bath/body products. You're trying to sell something that appeals to your customers' sense of touch, smell and taste in a medium that won't allow them to taste, smell or touch. What is a savvy web business person to do to get around this challenge?
1. Samples
Samples are by far and away the best way to get people hooked on an edible or scented product you sell online. Sell sample sized versions of your products and sell sample packs so people can try more than one thing.  If you can allow your customers to build their own sample pack, even better.
Trade samples of your products with other businesses and ask them to include your samples in their mail orders so their customers can discover your wares.
Include a coupon with each sample purchase, so if customers like what they sampled, they have even more incentive to come buy a full sized product.
Include samples of your products with orders for full sized products. Give customers something new from your product line to try, or give them a sample sized product to share with friends.
2. Tasty-monials
If your cookies really are out of this world or your perfume will turn the average Jane into a man magnet, let your customers tell the world. Inviting customers to leave testimonials for new customers to read is a great way to drum up business.
Customers trust objective 3rd party reviews so get your existing satisfied customers to give them.
3. Give them Cues
Make sure your product descriptions and product photography do your product justice. Take the shop Lolli Luscious for example. The product photos aren't just bright, sharp, clear and well lit, they're staged with props that help the customer imagine how the products smell and feel. The product copy is evocative as well. These details help the customer imagine using a scented and tactile item that they can't smell or touch before ordering.
4. Return Policy
If all else fails, you have to stand behind your product. A generous return policy will help put your customers at ease. Offer to take back an item even if it's been opened and tried, and the customer was unhappy with the product. While this might result in a few more returns, the boost in sales should far outweigh the cost of providing customer confidence.
This content is copyrighted. See my content sharing policy here.