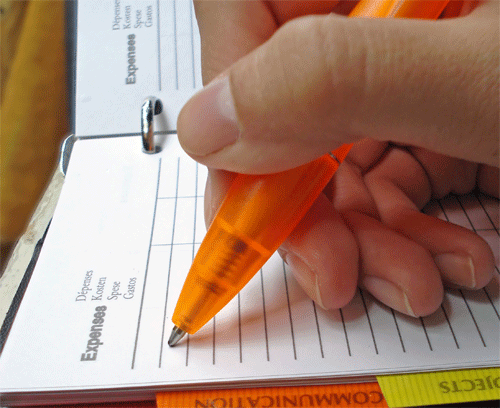 Earlier this year I talked a little about getting what you pay for when it comes to hiring a professional. For most small businesses, it's going to be nearly impossible to grow without contracting some professionals at some point. Below is a sampling of some of the kinds of professionals you may need to grow your business and how much they cost. You may be able to do some of these tasks on your own, but it's unlikely that you can do ALL of them on your own. Even if you had the skills, and most people do not have all of these skills, you probably do not have enough hours in the day to keep on top of all of it.
Digital Marketing:
SEO, SEM, PPC, keyword research, page rank, black hat, site maps, phrase matching, broad matching, negative keywords… do you know what all those things are? If not, you can either invest the hundreds of hours you'll need to learn it all, or you can hire a pro. The latter will cost an hourly rate of about $100-$200. If you go with a retainer, expect to pay upwards of $5,000.00 a month! If you go the DIY route prepare to get hands on and technical and prepare to sink a huge amount of time into this endeavour. Larger companies in your niche may have hired a consultant or a full time staff person just to manage their digital marketing efforts.
Public Relations:
Do you know how to build a media list? Do know know how to network with reporters? Do you have contacts at media outlets? Do you know how to write a pitch? Like digital marketing, this is all stuff you could learn, but if you go that route, be prepared to invest some serious time. Time that could be spent doing product development, market research, etc. If you hire a pro, you'll likely want to retain an agency, and they usually charge a retainer of around $2,500/month and that's on the low end. If you find a freelancer willing to work for an hourly rate, expect to pay $100/hour and up.
Accounting and Bookkeeping:
Are you a wizard at Quickbooks? Do you have time to track all of your company's financial activity? Do you understand tax codes as they apply to your business? You can either get up to speed or you can hire a bookkeeper and accountant. The average accountant charges $150.00 per hour. Bookkeepers are somewhat more affordable at $30-$50 per hour.
Legal Fees:
Want to file a trademark? Freaking out because another designer is ripping off your work? Better get a good lawyer. The average lawyer costs $300.00 per hour
Web Developer/Graphic Designer:
Your website is the first and possibly the only face of your company that customers see. If your site looks amateurish, customers won't trust you and you will lose sales. Your competitors have polished, well-designed, lean, mean, conversion-optimized machines for their web presence. You need the same. Unless you're a pro at web development and graphic design, you're going to need a professional. Expect to spend at least $50.00/hour and up for these services. A fully-fledged ecommerce site can easily cost several thousand dollars.


(On the subject of graphic design: This is a skill that is tougher than it looks. Most people are NOT capable graphic designers, even if they are capable with other creative mediums. If you don't have a background specifically in graphic design or any training, this work is best left to professionals. Having an amateurish logo in comic sans with a low resolution scan of a doodle you created makes your business look unprofessional. Avoid this pitfall and work with an expert.)
Support Staff:
Successful business owners are busy people, they may need the services of an assitant, a junior designer, a receptionist. You may need someone to do piece work for your product manufacturing. You may need someone to help pack and ship orders. This type of staff usually demands a lower hourly rate, since it's not skilled work, but they won't work for free and you may need a lot more of their time than the expensive lawyers and accountants. Expect to pay your support staff $10/hour and up.
Sales Reps:
Want to get into the wholesale world? You can try to rep your own line, but if you're too busy or too inexperienced or simply hate doing sales, you're going to need the services of a professional here too. Although sales reps work on commission, expect to pay some upfront fees. They may expect you to pay their trade show fees, travel expenses, printing costs, and a myriad of other expenses. On top of that, you'll be giving them a commission on everything they sell, typically around 12-15%!
Are these prices freaking you out? Tomorrow we're going to take a look at the cost of various services you may need to run your business. Thursday I'll be talking about how to figure out what to budget for first, and then Friday I'll be discussing how to get the funds you need to run your business properly.
This content is copyrighted. See my content sharing policy here.