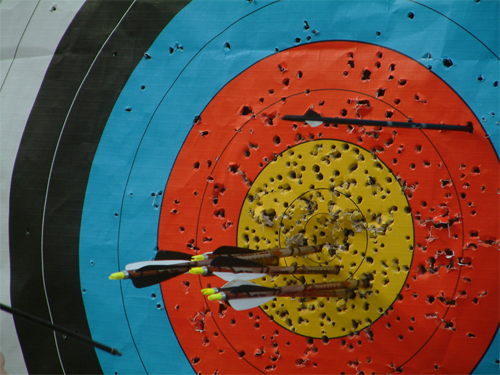 In perusing Etsyology, you might get the impression that bigger is better. This site displays statistical data on sales activity on etsy.com, and offers a fascinating view of what makes for a successful shop and what people buy. One thing you'll notice on this site is that many of the shops with the most sales also have the most products available, giving the impression that bigger is better. The more stuff you have for sale, the more orders you get, at least that's how it appears. Is that really true? Let's discuss:
1. The Long Tail
In terms of retail strategy, the long tail refers to selling a many unique items with relatively small quantities sold of each. This is the strategy used by many of the high performing shops on Etsy, and no doubt retailers all over.
What are the advantages of this retail philosophy?
– It allows you to have something for everyone. If you make posters and you've got posters about dancing, beer, baseball, cookies, etc. then regardless of a person's interests, you are likely to have a product that suits them.
– Metaphorically speaking, this approach is like buying many lottery tickets. The more tickets you have the more likely you are to win. Simply having a lot of stuff on Etsy or Amazon or the internet in general means there are more chances to get orders.
So what's the downside to this approach?
– The obvious big problem with this approach is that it requires you to design a lot of items AND stock a ton of inventory! It's a big job to offer something for everyone and not everyone has the space to stock so much product or the creative juice to design a zillion things, especially products the designer may not be passionate about. This approach is well-suited to products that can be made-to-order, but might be a real headache if your product has to be produced in bulk.
– The other drawback of this approach is that is may detract from brand cohesion. If you want to build a brand that's all about food and cooking, you can't start making products about baseball and robots and kittens. It would detract from your singularly focused brand identity.
So who should employ this type of strategy?
If doing a lot of online sales volume is your primary goal this strategy can be great. It's a proven way to make money selling stuff online and if you care more about bringing in the cash than following your vision this could very well be the way to go.
2. Keeping it Short and Sweet
If your goal is to keep a tight cohesive brand offering something for everyone may not be ideal for you. You may want to keep your brand focused on a specific theme or aesthetic and offering 1,000 different items may not be possible.
What are the advantages of this approach?
– Keeping your product offerings limited means you can maintain a cohesive theme or aesthetic for your brand. This may be especially helpful if you want your brand to be known in the brick and mortar world. Think about brands like Sanrio, Ed Hardy or Paul Frank. All of their products have a very similar look that's easily identified with those brands.
– Keeping a limited selection of products also makes it easier to manage and stock inventory. If you have a product you have to manufacture in large quantities to make your margins, it may be necessary to limit your product selection. For example if you design shoes and your shoe manufacturer requires you to order 500 pairs of each kind of shoe you may not want to have 100 different shoe designs.
What are the drawbacks of this strategy?
– Not everyone is going to be your customer, in fact, most people won't be. So you're going to have to work extra hard to connect with the people who are. You'll need to think more in terms of relationship-based marketing. You may not sell as much volume online as other online shops because you can't sell to everyone.
– Since your product offerings don't appeal to everyone, you'll need to make sure the people who are a fit for your brand really love your product line. You'll need to produce more "hits" to make sure everyone who might buy your product will buy it. For example, if your brand is all about birds you better have some of the most amazing epic bird art ever so that every bird lover under the sun will definitely want your products.
Who should employ this strategy?
If you are more interested in wholesale than online retail this approach may be a better fit for your needs. This strategy also makes more sense if you are trying to maintain a consistent theme or style for your brand. If your products have to be produced in high volume before they are sold this approach may be your only option.
This content is copyrighted. See my content sharing policy here.