We can talk all day about lightboxes and Photoshop when it comes to product photography and it's important to understand the technical aspects of getting a great photo, but I feel like not enough attention is paid to discussing product photo staging and styling.
It goes without even saying that if you can't put together proper lighting and photo retouching your product pictures are not going to sell your products, but there's more to a picture that sells than setting up a lightbox and fixing colors in Photoshop. Really good product pictures tell a story and help customers imagine themselves owning your products.
I think the best way to understand what makes a really good product photo is looking at great product photos. Here are some examples of what I mean.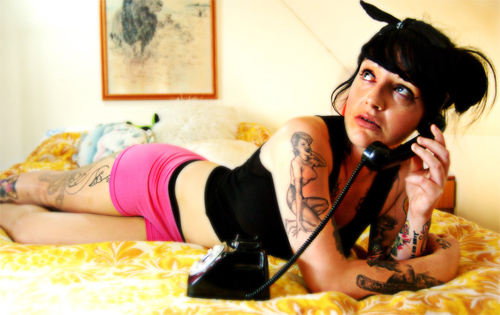 High Waist nylon lycra roller derby shorts by Miss Fancypants
Which sexy little pair of shorts do you want to own, these or the ones in the picture above? They're the same pair of shorts. The pair above looks like more fun though. You can imagine how they'd fit. They're being worn by a sexy edgy model gossiping on the phone. The picture is fun and it makes the product seem like more fun.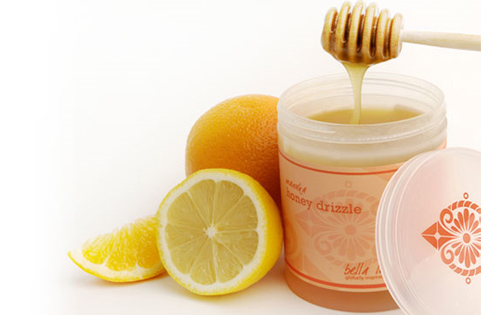 Manuka Honey Drizzle by Bella Lucce
How tantalizing is this bath elixir? You don't even need to read the product description to imagine how sweet and natural this stuff must be. It's going to make you smell like lemons and honey, how refreshing, right? Bath and body products are tough to sell online since customers can't touch or smell the item so images like this do a great job of conveying the product experience by likening it to things the customer is familiar with.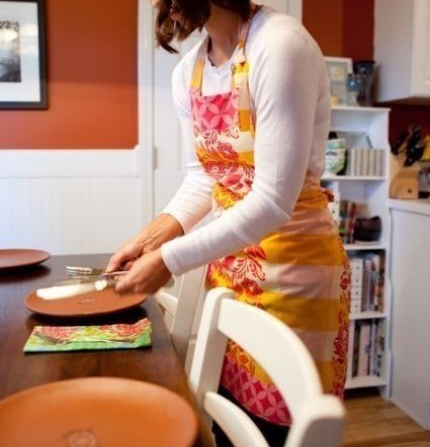 Life's a Picnic Chefs Apron by BellaBeeDesigns
So what if you're always in sweats and your floor is covered in cheerios and legos. Buy this apron and you'll be transformed into Martha Stewart. A perfect hostess who serves dinner on real plates instead of the paper kind. Your home will be tidy, well-lit and color coordinated. Well, at least that's the narrative of this product photo. Customers see this product in action and can picture an idealized version of themselves using it. While this photo of the same product gives the customer a clear idea of what they product looks like, it doesn't have the same fantasy attached to it as the image above.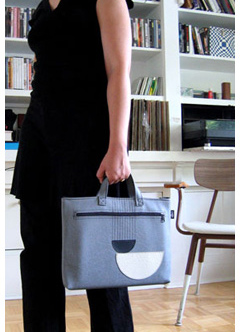 This laptop bag photo is great for two reasons. One, you immediately understand how big the bag is in relation to a person because a person is holding the bag. Two, the photo is a lifestyle shot. The person who has this bag is clean, modern, together, organized, urban and chic. Look at their tiny bright monochrome apartment. Look at their stylish black outfit. Can you just see yourself going to work at a Manhattan design firm with your macbook in this laptop case?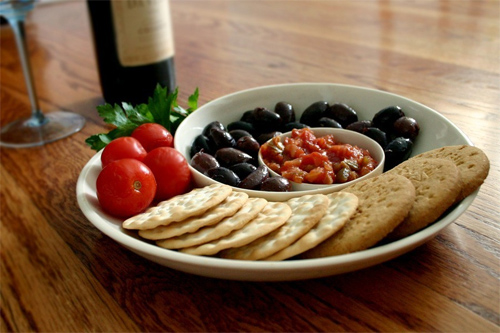 Whirl Serving Dish by Kim Westad
Check out the platter above. Can't you see it sitting at your next fancy cocktail party? Your friends will marvel at the unique design as they pour themselves a glass of wine. The picture helps you imagine this product in use in your home. While this photo of the same product clearly depicts how the item looks, it has no narrative. It's hard to imagine what you might do with such a weird-looking plate. The photo above, however, makes it seem like a perfect fit for your next party.
In terms of cultivating a brand aesthetic, it's tough to top Locher's. Their beautiful website gives the feeling of entering an airy, romantic boudoir, and they complete the look with stunning photographs. Check out the picture above for their Sans Culotte shirt. You can just imagine being transformed from a plain Jane into a sex kitten the minute you put this product on.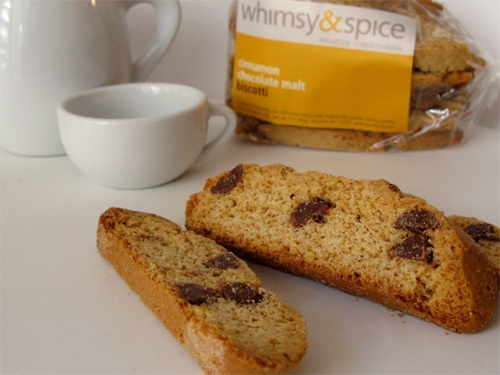 Cinnamon Chocolate Malt Biscotti by Whimsy and Spice
This product photo gets you in the mood for a coffee break. The coffee cup is lined up next to the cookies and as an added bonus the customer gets a peak at the product's package design since a package of cookies is waiting in the background. This is a terrific way to showcase a product in action and include a peak at the stylish package design the customer will enjoy with their purchase.
Great follow up read to this post about understanding what it is you sell.
This content is copyrighted. See my content sharing policy here.