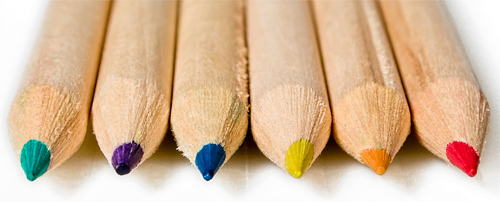 If you're a new to running a business the marketing and sales opportunities can be overwhelming. Which ones are good; which ones are a dead end? Here are 3 popular opportunities you will want to consider with caution:
1. Flash Sale Sites
Why it sounds appealing:
Flash sale sites come in so many flavors these days: you've got sites like Fab, Gilt Group, Groupon, Living Social, etc. They'll often come with compelling promises of promoting your brand to millions of consumers and selling a ton of product for you.
What might be wrong with the deal:
These sites are often looking for a below wholesale price from you on your products and they aren't looking to agree to a minimum purchase. Meanwhile, they'll want you to set aside inventory you could be selling at full price just for them, and at the end of the sale they will expect you to turn around and ship your goods out within a day or two and it could be anywhere between a few pieces or thousands — either result can be problematic.
What if they only sell a few units? Are you willing to set aside hundreds of units of product you could be selling at full price on the chance the flash sale will call for them? Are you willing to then part with only a few pieces for below wholesale if the sell-through isn't great?
What if they sell thousands of units? Is it realistic for you to ship out that volume of inventory with a short turn around? What if they are paying on net 30 terms (which means they pay 30 days after you ship)? Can you afford to produce all that inventory you won't see money on for over a month?
Why you might do it anyway:
Flash sale sites really vary with their models these days. Some do purchase inventory up front, like a regular wholesale customer. Some give you a longer turn around time to deliver goods. While there are plenty of flash sale sites with unfavorable terms, some flash sale site operators are getting wise to the fact that bad terms means it's harder to get brands to participate and are offering more flexible terms to woo brands.
If you're in a position to work with the flash sale site terms and can make it a break even or profitable proposition, the exposure can be a huge boon to a brand owner.
2. Consignment
In a tough economy retailers are looking for ways to cut costs. One way they might do this is by accepting your products on consignment. This means they take your products and you only get paid if the products sell. If the products do not sell you can take them back or leave them on consignment until they are sold (depending on the store). If your products sell you will get, on average, about 50% of the retail price. So if your item sells for $20.00 you get $10 and the store owner gets $10.00.
Why it sounds appealing:
If you are having a hard time getting your foot in the door consignment can be a great way to prove yourself to a retailer. It gets your products in the retail space where customers can see them and allows you to beef up your list of stockists.
What might be wrong with the deal:
I'm not a big fan of consignment; here's how I see it — I'm parting with a product I can sell myself at full price and trusting a retailer will drive foot traffic, merchandise my goods to sell and then actually follow through on paying me. If all goes well, I'm only getting half what I'd get retailing the product myself. All the risk is assumed by me and the reward isn't substantial enough. Plus, it's an administrative headache for me to keep track of which stores have which products, how long they've had them, whether they've sold or not, etc. For a product like mine, with a relatively low price point (my products all retail for less than $50.00) this nickel and dime game isn't really worth the hassle.
Why you might do it anyway:
There are really only two good reasons to consign your products:
1. You have a product with a high price point and significant margin, for example an expensive bag or art or piece of jewelry AND you found a retail partner who wants consignment terms but also has a storefront with a significant amount of foot traffic and moves a lot of product. If you have that situation consignment might be worthwhile since your retail partner only has to sell a few pieces for you to make money at it.
2. You have a retail partner you want to work with who is on the fence about working with you. You feel your product would sell for them, but they aren't convinced. You can offer to consign some inventory with them on a trial basis to demonstrate its sellability — but this is really only worth doing if you expect the retailer will convert to wholesale terms once you've proven your product will sell for them.
3. Product Reviews
These days you can't throw a rock without hitting someone who has a blog, and product reviews are a popular way bloggers like to get "paid" for their work. They'll ask you for a free sample of your product in exchange for writing a review about it.
Why it sounds appealing:
When you're desperate for publicity any write up can sound attractive. You might also be wooed by the idea of link building if you're trying to improve your SEO. Bloggers looking for products to review might try to dazzle you with stats on their blog traffic or the size of their mailing list to entice you, making it sound like a pretty sweet deal. Just send them a freebie and get this awesome plug on a blog.
What might be wrong with the deal:
Most successful/high traffic blogs aren't spending their time soliciting freebies. They already get plenty of offers and are making their money from advertising, affiliate programs or selling their own products. If a blogger is asking you for free stuff, it's not really "free" for you. You still have to pay for the product and shipping. If you keep sending out product every time you get a request those costs can add up.
You also have to consider whether the blogger actually has substantial traffic and whether the traffic is targeted enough. We constantly get requests for free product from mommy bloggers with only a few hundred readers who focus on blogging about topics like coupons and living on a shoestring. With our youth apparel at a $25 price point, we know we're not selling a product that appeals to shoestring budgets. These offers aren't a good match for us demographically speaking, and even if they were, the readership isn't significant enough to make it worth handing out free products.
Why you might do it anyway:
If your product's sample costs are low and the sample requests are coming from media outlets that cater to your target audience you might want to consider ponying up the goods. If you sell a product like food or skincare goods, you can probably package samples in a way that makes them cheap enough to produce and ship to reviewers.
While I wouldn't recommend giving away freebies to everyone who asks, a review on a site with decent traffic that attracts your target market can be quite worthwhile.
This content is copyrighted. See my content sharing policy here.