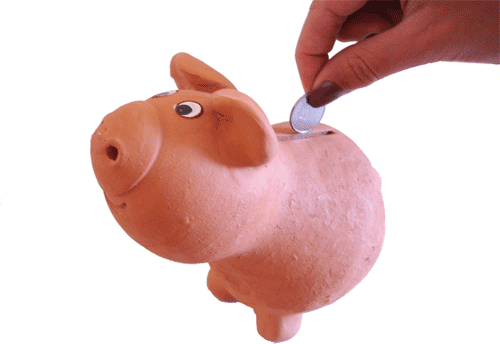 When I hear a business owner say "but it's toooo expensive!" what I really hear is "I don't really want to be in business." Being in business requires spending, and growing a substantial business is going to require substantial spending. I'm not suggesting reckless or ill-thought-out spending. I'm talking about the kind of spending that takes you from small timer to next level. Here are two important ways spending small hurts you in the long run:
1. Nickel and Diming
Which appeals to you more: 50 poly-mailers for $10 or 1,000 poly-mailers for $100? If you said 50 for $10 you're nickel and diming and it's hurting your bottom line. While it's more tempting to lay out less money up front, you're paying double the cost to do this. Apply this same philosophy to other business expenses like supplies, manufacturing, etc. and you end up with less profit and poor margins.
When I have to spend money on my business my primary concern is what's going to cost me less in the long run per piece. If I am sure I will use all of whatever I'm about to buy and then some, I'll always opt to buy in bulk and get a lower cost per unit. These choices of course have to be made with some common sense, you might not want to buy a million poly-mailers and have all of your budget tied up in one thing that will take you years to use, but it's important to take a close look at what your business buys. What could you spend more on up front that will drastically reduce cost?
2. Missing Opportunities
Have you ever said no to doing something you felt would grow your business simply because of the price tag? Maybe it was a trade show that was going to cost $3,000 for a booth. Maybe it was a pop up event that was going to cost $1,000.00. Saying no to things that can deliver a boost to your business is a surefire way to hamper your growth.
When you consider a business opportunity it's important to calculate the projected return on investment, not just concern yourself with the initial outlay of cash. If you did the pop up event could you sell over $2,000.00 worth of product? If you did the trade show could you generate over $3,000 in wholesale business? When you see opportunities like this always think about how much money you can make from them after expenses, rather than just considering the initial expense.
Are there ways spending bigger could help you save money and grow your business? What's holding you back?
This content is copyrighted. See my content sharing policy here.