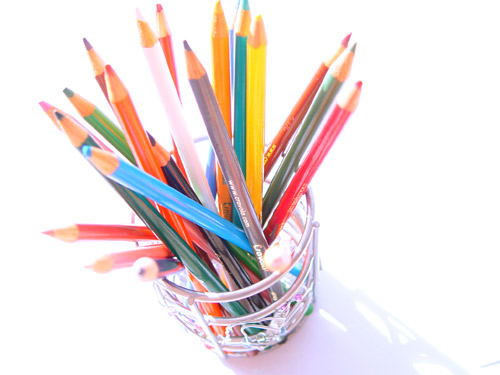 You've probably heard this before but it bears repeating:

"If a customer has a good experience with a company they will tell one or two people, if they have a bad experience they'll tell ten people."
I can't emphasize this point enough because I see the good and bad at work all day and if you own a business it's important to think about this.
To begin with, at Ex-Boyfriend we strive for 100% customer happiness and we're probably pretty darn close to that. This doesn't mean we're perfect, but when something goes wrong for our customers whether we are to blame or not, we try to fix it. If the postal service loses a shipment, we replace it on our dime. If we mail out a wrong or defective item to a customer, we don't have them bother to mail it back unless they want to. If they want it off their hands, we send a prepaid postage label. If they don't feel like mailing it back, we still replace the item fast and free of charge.
Does this sometimes mean we lose money on an individual transaction? Yes. But the rate at which this happens is very low, far less than 1%, and what we get in return is extremely happy customers who love us and tell people to shop with us and buy from us again and again. We are okay with losing a battle here and there if it means we're winning the war. What we want with our customers is a long term relationship and that means treating them as we we'd want to be treated if we were the customer.
This all might sound like no-brainer stuff but you'd be amazed at how often I run into the opposite attitude when I'm a customer. A few months ago I decided to never buy anything ever again from a supplier I'd been buying from for years. I've spent at least $100 with her on every transaction and probably ordered from her at least half a dozen times before. The orders were always great, the replies to email were always fast. So what went wrong? The postal service lost a shipment she sent me. When I told her it was never delivered (even though the USPS marked it as such) she told us since the delivery confirmation says it was delivered she wasn't replacing it and if we wanted our stuff we could buy it again at full price.
Was it the supplier's fault our idiot mail carrier likely left a box of product unattended on our doorstep in the middle of Baltimore city and it was probably stolen 2 seconds later? Nope. But it's not my fault either and the bottom line is I spent about $150.00 on a shipment I never got and I was pissed. This supplier was willing to do nothing to help us or try to make the situation right. So that was the end of her consistent business from us and the end of me telling other businesses to buy from her. Was it worth not replacing our $150 shipment that probably would have cost her less than $50? I wouldn't think so. But this is the kind of short-sighted thinking I see from other businesses all the time.
Most of my suppliers and vendors aren't perfect. Most of them screw up sometimes. The reason they continue to get their share of our company's six figure operating budget is because of how they handle their mistakes. The vendors we keep are the ones who fix problems at their expense instead of leaving us on the hook.
Whether your customers are other businesses or consumers, making them happy can have a huge impact on future business. You'll never know how much referral or repeat business you lost from pissing someone off. It's not something you can measure. What I can see from doing our best to please our customer is the emails we get every day raving about our amazing customer service and how much our fans love our products.
Got a customer service story to share? Post in the comments below!
This content is copyrighted. See my content sharing policy here.