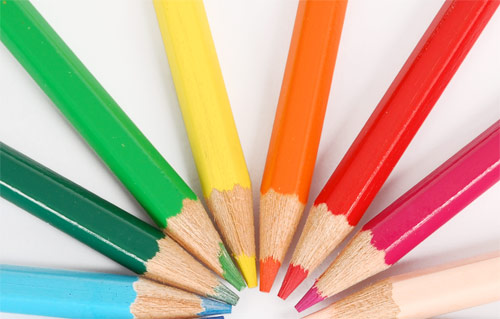 Last week I started a discussion about how Etsy and other marketplace websites hinder customer relationships. For a couple of years now I've been trying to talk my readers into getting their own ecommerce websites, and not felt like I was getting through to people. I finally hit on a point last week that got some more people thinking. To reiterate, I said "when people ask your customers where they got products they purchased from you, they're going to say Etsy, not your brand name." If you want to build your own brand, this is a serious problem.
Last week I also talked about ways to emphasize your brand in the actual package customers receive, but today I want to talk about ways to actually get customers who found you on a marketplace site, to make their future purchases on your website.
Before we talk about this, let's discuss the 3 things marketplace sites are good for.
1. Hobbyists
If you knit for fun and want to make a few extra bucks, sure sell on Ebay or Etsy. You aren't trying to run a business and sites like this offer an easy way for hobbyists to make a few bucks.
2. Testing the waters
If you are thinking about starting a business, but not totally committed to the idea, marketplace sites are a great way to test drive the experience. You can see if there's a demand for your product. You can see what it's like serving customers, shipping orders, etc. These sites are a great place to try things out, before getting serious about a business.
3. Affiliates
Affiliate marketers are marketers that market products for other people. When the products sell, the affiliates get paid a commission. Traditionally, you would establish an affiliate program on a site like Shareasale, affiliates would join the program on their own, market your wares on their own, and get commissions as they referred sales.
Sites like Etsy, Ebay, Amazon, etc. can be thought of as glorified affiliates. Unlike traditional affiliates, you have to take a more active role in working with them. You pay them fees even if they don't sell product. You have to list your stuff on their site. That said, they have a huge user community and by virtue of this, they are in a position to refer customers to you, and they do get paid a portion of your sales as a result.
Affiliates are great for customer acquisition, so if those marketplace sites are delivering sales, by all means, maintain a presence there. But don't hand over your whole business to them. The thing they are doing for you is driving traffic to your shop. In exchange they are getting listing fees and sales commissions. That's plenty. You don't need to hand deliver them all of YOUR potential customers that you worked for with marketing, PR, etc. Why should they get a commission on those sales? They didn't earn them.
So now that we're clear on why you might want to use a marketplace site, let's look at some ways to get customers who found you on a marketplace site, so become fans of your brand and users of your website.
1. Brand your products
I can't state the importance of branded products enough. I've purchased more things on Etsy than I can remember. I can only name one actual shop I purchased from. Their name is XS Baggage. I bought a bag from them and their brand name is on a label sewn inside the bag. Every time I use the bag I open it up and see their brand name. That is why I remember them and not anyone else. Next time I need a new bag, I'm going to seek out XS Baggage, not Etsy.
Note that I say branded products, not packaging. Branded packaging is also important, but it is not the same as branding the product. The packaging gets thrown out. If you can find a way to permanently affix your brand name to the product, that is more effective. Some products are easier to brand than others. Earrings may be especially tough. You could get around it by designing a nice case or box to store the item in, like Wild Gems has done. The goal is to give the customer something they will keep that has your business name on it. You really want them to see your brand name every time they use your product.
2. Use Gift Cards and Coupons
Several small business owners reported success with using special offers in their product shipments to customers from marketplace sites. Brett from Scrubadoo says "One of the things we do to make sure our customers know that we appreciate their business is send them a hand written thank you note. We do this for everyone, no matter if they buy 1 item or 10… In those cards we include a gift certificate for free shipping at scrubadoo.com. We have had a decent amount of success with this strategy. In fact, in one of our "client feedback's" on Amazon a client even mentioned how awesome it was to receive the note and gift certificate."
Offering a customer a gift card or coupon code for your primary website is a great way to entice them to do repeat business with you directly, instead of a marketplace website.
3. Go Digital
Amber from XMittens says that when she gets orders from marketplace websites she sends "a personalized thank you email from my website's email address that includes in the signature links to my regular website, to my email list sign up and to any recent press or a recent blog post. Many of my repeat customers originally found Xmittens on etsy and now shop at my ecommerce site instead!"
Following up a marketplace purchase with a branded email inviting the customer to connect with you via your blog, mailing list or social media accounts is a great way to get around the problem of marketplace sites disallowing direct links to your newsletter, blog, Facebook, etc.
This content is copyrighted. See my content sharing policy here.