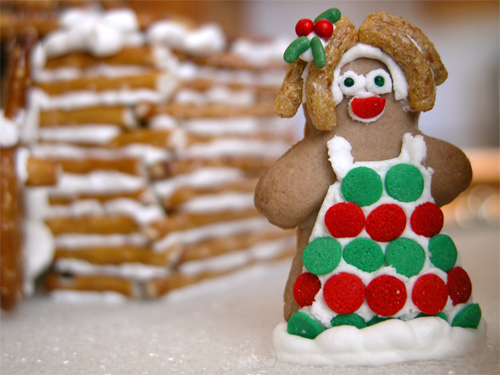 The holiday rush is about to begin in the retail world. Are you ready for your busy season? Here's a handy checklist of things you should make sure you've completed before the rush begins:
Your Marketing
__ Pitches to gift guides (Deadlines for most print outlets have passed, they are probably working on Valentine's day, but online outlets are still accepting pitches and online placements are pretty awesome in my book.)
__ Plan your advertising (where will you advertise, what's your projected ROI, what will the ads look like/what messaging will they contain, will you be testing ad variations, how will you be tracking ad performance)
__ Plan your promotional offers (will you be doing a Black Friday special, what will the offer be, is the offer compelling and easy to take advantage of, are the promotions you're offering in line with the price you need to charge for your products)
__ Schedule your email blasts (what dates and times will you be contacting your newsletter subscribers, what content will you include in those mailings)
__ Make sure your products can be found on Google Shopping and Bing Shopping
__ Include marketing in your shipping procedures
Your Site
__ Make site ready for the season (Make sure all the copy and promotions are relevant to the time of year. Dress up your home page with seasonal themes/promotions. While you're at it, make sure your site isn't annoying or otherwise crappy.)
__ Make sure your product photos and product descriptions are at their best (make sure you are using human models where appropriate)
__ Make sure products are merchandised for easy browsing in ways customers like to shop (and don't forget about cross-sells)
__ Post shipping date cut offs for Christmas delivery (and make sure this info is easy to find)
__Verify that your site answers questions customers commonly ask (and make sure the answers are listed in places customers would intuitively look for them)
__ Make sure your site is set up to encourage secondary conversions. Customers who don't buy now for gifts make come back after the holidays to get something for themselves, you want to encourage them to take actions so you can keep in touch.
__ Offer gift cards for sale that customers can instantly download and print (great for last minute shoppers)
__ Offer free printables
Your Headquarters
__ Make sure you are adequately stocked with products to fill order demand
__ Make sure your shipping area is organized and stocked with supplies you need.
__ Streamline your shipping process
__ Be prepared to handle international shipping
__ Make sure you've set up an easy way for customers to do returns and exchanges
This content is copyrighted. See my content sharing policy here.