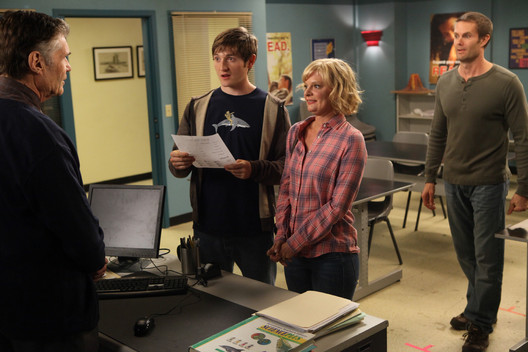 Taking a break from the usual biz advice to share Ex-Boyfriend's latest excitement. Our Diver Riding a Shark t-shirt was featured on Fox's Raising Hope. You can see it in the image above on Lucas Neff (Jimmy) during the Mrs. Smartypants episode that aired last night.
Woot!
And no this wasn't a result of dumb luck, friends in Hollywood (I wish) or hiring a PR firm, we did this using the publicity techniques I talk about on this blog and in my ebook about doing your own publicity. You can do this for your creative business too, make it happen!
This content is copyrighted. See my content sharing policy here.