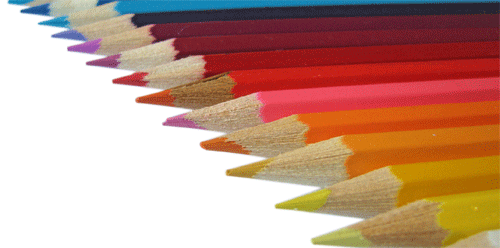 If you've ever had your brand talked about in a magazine, high-traffic website, or newspaper, you know the amazing power of publicity. One little placement can generate thousands of dollars in sales over night! The good news about free publicity is that it doesn't cost any money. The bad news is you've got to work for it. If you don't know how to do that, I've got a solution, but first, here are some reasons to love free publicity.
1. Brand Awareness Beyond Your Budget
I've been able to get my shop mentioned in some of the highest profile media outlets around — outlets like iVillage, Gizmodo, Baltimore Sun, Nickelodeon, Animal Planet and dozens of others. I'm talking about media outlets that charge more than my monthly paycheck for an ad! I might not have had the cash to buy my way into those publications, but with a little strategic public relations, I was able to get my company mentioned for free.
2.Credible Endorsements Bring in the Customers
I am not knocking paid advertising; I've seen a great return on investment from ad placements. That said, advertising doesn't carry the credibility of a media placement. When people see ads, they're bound to be skeptical. It's a company telling you how great they are. Of course they think they're great, but they're hardly objective. When a trusted source such as a magazine, website, newspaper, etc. has something nice to say about a business, consumers are a lot more likely to listen. That's credibility you simply can't buy.
3. The Caché of Media Placements Will Charm Those Wholesale Clients
Wholesale customers are just like your retail customers; they don't just want you to tell them why you're great, they're interested in hearing about who else thinks you're great. If you can get your company name or products into magazines, newspapers, blogs, TV shows, etc. that not only means more sales for you, it means more sales for the stores carrying your wares. Some high profile media placements are a great way to convince wholesale clients that your products are the hottest thing around.
4. Ripple Effects
Media placements do so much more than just bring you the audience from the magazine, website, TV show, etc. where your products or company were featured. Those placements have a huge ripple effect on your marketing. Getting on a TV show or movie can cause entertainment magazines to talk about you.  Getting on a high profile website can lead to a flurry of Facebook likes, Tweets and other online buzz, driving traffic to your site from even more sources, and getting search engines to take more interest in your site. Each placement you receive generates more interest in your brand and gets more people talking and sharing.
So now that you're as jazzed about the idea of free publicity as I am, how do you get some?
I'm not going to lie, getting free publicity is going to take some work. I can't emphasize this enough. I can give you the tools and techniques to be your own publicist, but at the end of the day, you've got to use them to see results. So if you're ready to do some work… let's talk about Scoring Publicity For Your Small Business.
This brand new download will teach you everything you need to know to be your own publicist. To be perfectly honest, I debated publishing this for a long time. The information I've shared in Scoring Publicity For Your Small Business is the stuff that gave my own online shop a huge competitive advantage. We've toiled away at doing our own publicity for several years and had to learn by trial, error and no small amount of research how to get it right. I ultimately decided to publish this information because I want Smaller Box readers to succeed and I know my business has enough other unique advantages that having this information out there won't really do us any harm.
All of that said, Scoring Publicity For Your Small Business contains my absolute most-valued and top-secret resources and tips. These are details and tips I have not and will not share on the blog because they were simply too hard-won to give away for free, so you'll only get these tips from private coaching sessions or Scoring Publicity For Your Small Business. If I've piqued your interest, read on to see what else is included in this brand new download.

This content is copyrighted. See my content sharing policy here.