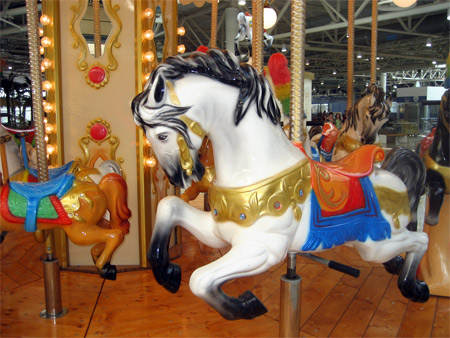 I recently wrote a post about how it's important to direct your marketing efforts towards your target customer demographic. Some readers said they weren't sure who their target market was, so today's post provides tips on how to figure that out.
1. Google it
Don't have any clue who your target market is or what they're interested in? It's time to start Googling. Start by searching for what you sell. Let's say it's stained glass wind chimes for example. Pay attention to who else sells wind chimes and what kinds of other items they sell. Maybe you'll notice new agey sites sell them or gardening sites. Also pay attention to what types of blogs are writing stories about wind chimes. Are they home decor blogs? Are sound engineer blogs discussing them? All of these pieces help you identify target markets. By the time you're done you might break your target market up into:
– New Agers
– Gardeners
– Interior Decorators/Designers
– New Home Owners
– Musicians
Now you have a little more direction on where to advertise, what to blog about (gardening, interior decorating, etc.), and what types of media to send pitches to.
2. Read all about it
Start reading publications that talk about the types of items you sell. If you sell corsets, start reading blogs and magazines about steampunk, goth, bondage, etc. If you sell mosaic wall hangings start reading Dwell or Better Homes and Gardens. You want to consume the same materials your target market's consuming so you understand them better and understand their interests. If you don't know what your customers read, go back to step 1 or try out steps 3 and 4.
3. Ask your customers
If you want to know more about your customers, you should ask them. Sites like polldaddy.com make is easy and free to create surveys, so go make one. Ask past customers where they like to buy their clothing, what magazines they read, what web sites they visit, where they live, how much their household income is, what gender they are, how old are they. Ask questions that will get you a clearer understanding of who exactly is buying your products and what they're interested in.
4. Spy on the competition
Your competitors' websites provide a wealth of market research. Visit the sites of competitors that are successful and see what they're blogging about. See where they've gotten press. Follow them on Twitter and see what they tweet about. All of these pieces should help you put together a clearer picture of who buys what you sell and how to get their attention.
Still stuck? Visit my consulting services page. I can help you come up with a personalized plan to research your market or do market research for you.
This content is copyrighted. See my content sharing policy here.