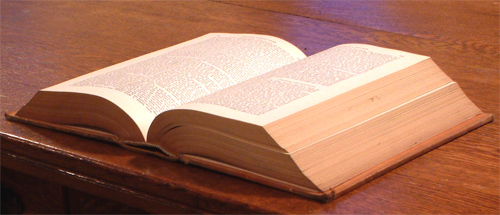 I asked attorneys to weigh in on the following questions. Today we have input from University of Akron School of Law Professor, Ryan Vacca. You can find more of Ryan's writing here. We also chatted with Ian H. Gibson of One LLP. In addition practicing copyright, trademark and entertainment law, Ian also writes a blog titled "The Artists' Advocate".
1. Can you explain the issue of trade "dress" to my readers. For example, can a person who sells liquid soap design a soap dispenser that looks like a glass coke bottle?
"Trade dress is the distinctive features of a product's packaging or the design of the product itself. This can include features such as size, shape, colors, textures, graphics, and the like. The glass Coke bottle is a perfect example of trade dress. Coca-Cola has trade dress protection for this unique bottle design.
In addition, trade dress protection only exists if the trade dress identifies the source of the goods. That is, if consumers do not associate seeing the trade dress with who manufactures/supplies/sponsors the product, then there is no trade dress protection. The Coca-Cola bottle is a good example of this point as well. The Coke bottle is a highly recognizable item and when people see a bottle of that shape, they immediately think of Coca-Cola.
A liquid soap seller who designed a soap dispenser that looked like a glass Coke bottle might receive a cease and desist letter from Coca-Cola because it could be infringing Coca-Cola's trade dress."
– Ryan Vacca
2. How far does trade "dress" go? If I'm an illustrator and I draw a generic sewing machine, can Singer come after me legally? (Assuming my drawing is a generic sewing machine and not a drawing of a Singer.)
"Trade dress protection does not allow the owner to prohibit all uses of the trade dress. The protection is limited to prohibiting others from using a trade dress for their products that would result in a likelihood of confusion by consumers. There are a variety of factors that courts use to determine whether one person's trade dress is confusingly similar to another's, including the similarity of the designs, how well the designs are known by consumers, whether there has been any actual confusion by consumers, and the similarity of the products.
The example you give about drawing a generic sewing machine would not constitute trade dress infringement. That would be an example of Singer trying to prohibit a use of its trade dress that is not tied to consumer confusion and would fail on a variety of different grounds including your use of the drawing not being likely to cause consumer confusion."
– Ryan Vacca
"If, in fact, the drawing is of a generic machine and not a Singer, the illustrator is on solid ground. An interesting twist would be if the illustrator intentionally drew a Singer machine; would Singer have a legitimate claim of infringement? Unfortunately, I have to give you a typical lawyer answer here and say it depends. Knowing that the law seeks to prevent false association, the context of the illustration becomes important. Is it in an advertisement for Brother or Viking? Is it in a parodic cartoon poking fun at the Singer brand? Context is everything. There is a line at which the concerns of freedom of expression trumps trade dress concerns, provided it is not in a strict commercial context."
– Ian H. Gibson
3. So what do you recommend an artist does if she is facing a scenario like the one described above with Singer? (I am no in way saying Singer does this, I am just using this as an example.) The issue I see is that there are companies who patrol the web for anything they can claim is "infringement" even if they don't have much of a case. They then try to get the artist to give them cash under threat of lawsuit. These companies make their money on making these claims, true or not, and often intimidate people into giving them money. Usually some sum that seems cheaper than hiring a lawyer to fight back.
"You are correct that there are companies who are overaggressive in asserting infringement of their trade dress and trademarks. These "nuisance suits" are sometimes used by companies to get a quick settlement because they know it will be cheaper to pay them a fee than to hire a lawyer. There are a couple approaches to this problem. One option is to hire an attorney and have them respond on your behalf. Because of the expense, this may not be a viable option. Another option is simply to ignore the letter sent by the accusing party. If the threat is just a threat and there is no basis for the claim, then it's unlikely the accusing party will actually file suit to enforce the claim because this will cost them money as well and will end up being a net loss."
– Ryan Vacca
"For suits that are truly baseless – which is rare considering attorneys can be sanctioned or even disbarred for engaging in such an activity – contact a lawyer immediately. After evaluating the situation, the attorney may find that responding with a letter telling the oppressive business to pound sand is your best option. Certainly, ignoring the issue is the worst thing you can do."
Ian H. Gibson
4. On the flip side, what should an artist do if she is contacted about infringement in a situation where she is in the wrong?
"In a situation where the accused infringer may be committing trade dress or trademark infringement, then there are a variety of options. The infringer probably should contact an attorney to help determine the best way to respond, but some options include: (1) stop using the trade dress or trademark and pick something else that is not infringing; (2) see if the accusing party is willing to enter into an agreement where the infringing party can continue to use the trade dress or trademark in exchange for paying a fee; (3) litigate the case if it's a questionable case and the ability to continue using the trade dress or trademark are important."
– Ryan Vacca
To be safe, Ian H. Gibson recommends you contact an intellectual property lawyer right away, should this come up.
This content is copyrighted. See my content sharing policy here.