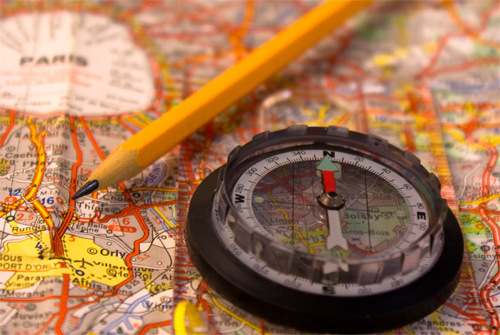 Today I want to talk about the difference between modeling your business around transactions versus relationships. This ties into what I talked about earlier this week with regard to customer lifetime value. First, my post Monday was mostly geared to business models that focus on customer relationships. Not all business models have this as a focus. Here's are some characteristics that make these models different:
Transactional Business Models
Focus is on getting the sale, not getting repeat customers
Business offers no remarkable brand experience
Business sells mainly utilitarian items that people seek out when the items are needed
Customers are motivated primarily by price
Marketing efforts rely heavily on SEO and programs like Google Adwords, tools that drive customers to the business when customers are shopping for the products they sell.
Here's an example of what I mean. Last summer we decided it would be nice to string some white Christmas lights around our backyard for evening lighting. We googled "outdoor white christmas lights" and visited sites like Novely Lights and Christmas Lights Etc. I can't even remember which one I ordered from, probably whoever had the best price. They sold pretty much the same product, and it was the product I wanted. It was also a product I wasn't going to form a real emotional attachment to or shop for regularly. Trying to form a relationship with me as a customer was probably going to be useless for these businesses and their lack of remarkable branding had no influence on my purchase decision.
If you sell a product like Christmas lights or car batteries, it might make sense for you to focus your marketing on transactions vs. relationship building. You might have some chance of building a relationship as a supplier for a landscaper or mechanic, but probably not with the average retail buyer.
Relationship-Based Business Models
Focus is on getting repeat customers, emphasis on lifetime value of customers, not individual transactions
Business is heavily focused on creating a unique brand experience
Business sells items that people want (instead of need), and shopping behavior can be motivated by new offers or desire for product (i.e. if you sell jewelry, customer is equally likely to buy because they love a new bracelet that was just released vs. needing to get a gift for a friend's birthday)
Customers are motivated to buy based on uniqueness of product and brand experience (i.e. they can buy a bra any place, but they choose a Victoria's Secret bra because it looks sexiest.)
Marketing efforts rely heavily on advertising, PR, social media, email marketing, branding
Business may sell a type of product many competitors sell, but have a unique spin on the product either via the products themselves or the shopping experience (consider brands like Banana Republic, Nordstrom, Pottery Barn, Hot Topic, etc.)
In contrast with my Christmas lights example, consider a brand like Tiffany & Co. On the face of things they sell jewelry, but that's not all. What they sell is an experience. They sell the idea of a classic, the ultimate good taste, luxury. Everything about shopping with Tiffanys is an experience from the unique yet timeless aesthetic of their products to the famous little blue box with the white satin ribbon your jewelry is presented in.
My wedding band is from Tiffanys and it does have a different look and feel compared to other jewelry I own.  The designer's name is inscribed inside the band, along with the famous Tiffanys logo. The ring has a heavier weight to it and it doesn't look like a ring I've seen any place else. You can say a ring is a ring and tons of places sell them, but this one is distinct and it's associated with a distinct brand, which caused me to favor this ring over the alternatives.
When I have a really special occasion that calls for jewelry, something that I want to be remembered, Tiffany's is the first place on my shopping list because of the brand experience and products they offer.
What this has to do with you
As a business owner, you really have to think about what kind of business model makes sense for you. The kind of model you choose dictates everything from your marketing strategies to your website copy to your products and product presentation. If your focus is transactional, you want to devote your resources to acquiring sales. You need the best SEO and the best Adwords campaigns.
If your focus is relationship based, you need to really think about crafting every aspect of your brand in a way that's remarkable.
Select a model that is appropriate for products you sell and the kind of business you want to build, and focus your attention on the strategies that are most suitable for your business model.
Have you downloaded my FREE SEO guide yet? If not,

get your copy now

!
This content is copyrighted. See my content sharing policy here.