If you're an artist trying to sell art you're leaving a lot of money on the table if you're literally just selling prints or originals of your work. This is because home decor is one of the tougher categories to sell in general.
Don't believe it? Check out this graphic from Target's 2011 annual report. Target is a brand that works hard to promote their housewares line and yet apparel and consumables like food and laundry detergent outsell housewares both individually and as a whole.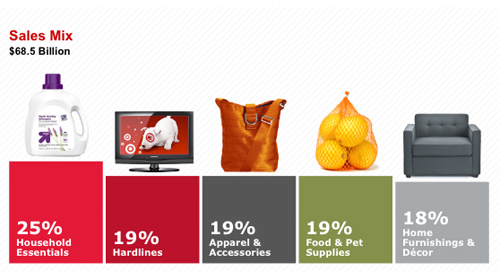 The story is the same at Walmart, where home goods make up a mere 6% of sales while apparel comes in at 13% (more than double). Even health and wellness beats home goods.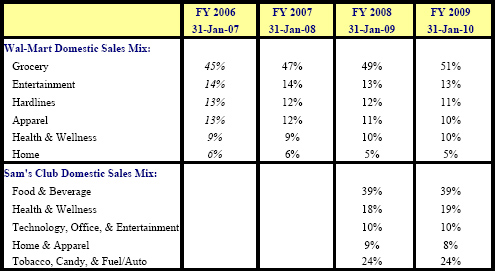 JC Penny's sales tell the same story.  Home goods make up 21% of sales, almost all the other sales are comprised of clothing and accessories.

Macy's sales mix looks the same. Home goods make up only 16% of sales while clothing and accessories make up the rest.


Why is it that retailer after retailer has less success in housewares than any other category?
All of these retailers certainly sell a lot of home decor products and do plenty to market these products in advertising, wedding registries, etc. The issue is consumer shopping habits. Home decor lasts for a long time and people rarely need to restock. People are in the market for home decor usually after they move or when they have a life changing event like a marriage or a baby. Moves, weddings and babies don't happen for the average person all the time.
On the other hand, the average person replaces their toiletries, clothing and accessories pretty often. That's why these are such great products to sell. Once you have a customer who enjoys your brand they'll keep coming back if you sell products they need to purchase more often.
If that's not good enough reason to get into selling your art on apparel and accessories, there's more!
If your customer is buying your art for her home, the number of people who will see that art, comment on it and go seek it out to buy for themselves is a tiny sliver. If your customer is wearing your art out in public she is showing your art to thousands of people every day just by walking around. Your customer basically becomes a walking billboard for your art every place she goes. She's likely to run into more people who will see your art, notice it, ask her about it and seek it out to buy for themselves.
Do you want to make more money?
If yes, it's time to look for ways to get your art onto products people consume every day. I know this strategy works because I use it for my own brand. While we do offer our art on prints and in the past we've offered a few other home decor items, our t-shirts outsell decor items 100 to 1!  Most of our online sales come from word of mouth. People ask our customers where they got their shirts and our customers send those people our way. Most of our traffic from search engines is people searching for keywords from our designs.
So how do you get your art onto products people want to buy?
Consider putting your art on functional items like t-shirts, bags, wallets, belts, pendants, etc. You can customize these products yourself or have them made for you.
Look for products with great margins. If you can make something for $2 and sell it for $15 that's a great margin. If it costs you $5 to make something and you can only sell it for $7 that's a less attractive margin. Only consider items like this if you think you can do a really substantial amount of volume to make up for the poor margins.
Look to other retailers for ideas. Take a stroll through a store like Pier 1, Macy's, Urban Outfitters, Bed Bath and Beyond, gift shops, etc. Notice what sorts of products they offer that feature graphics — things like candles, t-shirts, soaps, pendants, belts, etc. Take note of what they are retailing these products for and think about whether you could produce a product like it featuring your art.
Get creative with sourcing. Sites like Etsy are full of makers, often based in your home country, who might be able to produce bespoke goods for you at a wholesale price if you order in bulk. Also check out sites like epromos.com and other promotional product websites. They have a huge assortment of items you can have customized to feature your art. Check our suppliers that specialize in custom products like Ink It Labs. They create custom laser-cut accessories featuring your submitted art.
Consider private label manufacturing on-demand, such as dropshipdtg.com, which allows you to sell your art on t-shirts without any up front costs. Or check out Art of Where which allows you to sell your art on device cases and leggings.
If you're going to have products made featuring your art be sure to request samples, especially a sample featuring your art if possible, so you know you'll be happy with the finished result.
This content is copyrighted. See my content sharing policy here.