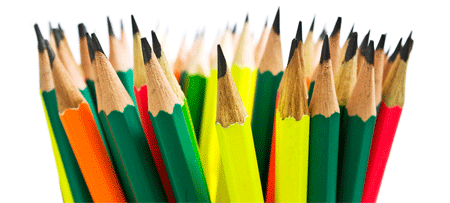 I obsess about pretty much one thing 24/7 — getting my brand and products in front of as many eyeballs and into as many consumer hands as fast as possible. This might sound like a no-brainer for a product-based business, but I'm always surprised when I talk to other budding entrepreneurs who limit their distribution channels.
When I talk about distribution channels, I mean all the ways you are getting your brand and products in front of consumers. While I won't say it's impossible to make it with a single distribution channel, it is much more difficult. If you rely only on Etsy or only on craft shows to distribute your product you're missing out on a lot of other ways to build brand awareness, boost sales and ultimately make more money.
When you think about distribution channels, think about the options that are a best fit for your product and brand and think about all the different options within a type of distribution channel. Here are some examples of distribution channels you may currently be overlooking.
1. Online
While most of my readers do some form of selling online, there are tons of sub-channels within online sales such as:
Your own wesbite
Marketplace websites (Ebay, Etsy, Amazon)
Deal-a-Day Sites (fab.com, Living Social, Zulily)
The more online venues you use to sell your product the more consumers you can reach. If you currently sell online, look into more places you can sell online, instead of relying on a single venue.
2. Wholesale
A lot of creative entrepreneurs are wary of getting into wholesale. You have to learn some lingo, talk with confidence to total strangers and try to sell to them, and get your product to a price point where you can sell it for 50% off and still make money. Admittedly, there's a lot to know but it's not an insurmountable challenge, you just have to educate yourself. (Side note, I LOVE this wholesale e-course. If you want to get into wholesale this is a top notch resource!)
Within wholesale, there are lots of ways to sell to stores, you can try:
Sales Reps – Reps will sell your product to stores for you, though they take a percentage of gross sales. Usually 10-15% depending on the industry. You'll need a price point such that you can pay a rep, sell for half off and still be profitable to make this work.
Trade Shows – Trade shows are events where buyers and store owners gather to shop for products to carry. Be prepared to invest about $10,000 to do a trade show. (You'll be paying for booth fees, booth decor, marketing/sales collateral and most likely hotel, air fare and rental car.) They're not for the newest of newbies but if you have a little experience under your belt and the cash to invest, a trade show can be a great way to get seen by stores.
Cold Calling – This requires the least outlay of cash, though it will eat up a lot of time and you'll need to be comfortable with calling up stores and asking them to carry your line. My company has had a ton of success with this method.
3. Events
I love events, it's not only a great way to sell a lot of product directly to consumers, it's a great marketing tool. I always go to events with a sign up sheet for my newsletter and a huge supply of the most adorable swag you've ever seen. People love it. I always leave with thousands of dollars in sales, hundreds of new email subscribers and thousands of people taking my free comic strips and stickers with plans to adorn their laptop, car, fridge, office, etc. with my branding.
I recommend vetting events carefully, choose events that attract your target customer and have a large audience. These things are a numbers game so you are likely to make more money and get more marketing impact out of an event with 50,000 attendees than 5,000. Here are some kinds of events to consider:
Craft shows – I am not crazy about craft shows for my own business but lots of people love them. There are all kinds of craft shows from the alternative variety that attract the young and hip to traditional craft shows that attract suburban moms.
Conventions – I have had great success with comic cons, but there are conventions for nearly every niche interest such as scifi, tattoos, steam punk, etc. Check local media or convention centers for lists of upcoming conventions.
Festivals – think music festivals, food festivals, wine or beer festivals. Pick festivals that attract your audience. Check out your local chamber of commerce, newspaper or other local/regional publications for listings and ads for upcoming events.
Distribution channels feed each other
The more good distribution channels you have, the more the other channels benefit. I've found stores to carry my line doing events and I've had them contact me online because of my web presence. I've had retail sales online shoot up from having my products and brand seen at events and in stores. I've had my event sales grow because I go to the same kinds of events all the time and people recognize and like our brand, sometimes they recognize us from seeing us online or in stores.
They more you do all of these things the more they boost each other and the more overall revenue your company will see. Experiment with different channels and sub-channels to see what gets you the best results. You need not do every single channel, but you'll likely see a big boost to your business from working on more than one.
This content is copyrighted. See my content sharing policy here.