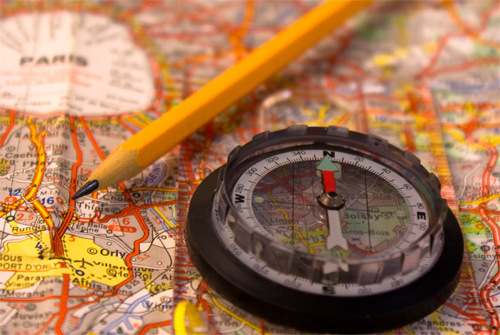 From time to time we get to chatting with our manufacturers and suppliers and we'll hear "I really want to do what you guys do, start a label. Can you give me any tips on that?" or "I tried to start a label, it never worked out for me." While I can understand the appeal of starting a label, it's not the job description most people think it is and it's not the job for everyone.
A surefire way to fail in business is trying to take on a job that doesn't play to your strengths and interests. While some companies succeed in wearing multiple hats, it's not what works for most businesses. When you are working with products you usually are going to fall into one of the following categories:
1. Manufacturer
My very first attempt at entrepreneurship mainly fell into this category. I liked making stuff for myself and thought it would be fun to make a whole bunch of stuff and sell it online. I pretty quickly realized that I actually hate making stuff. I enjoyed making one or two things for myself, but making hundreds or thousands of things didn't interest me in the least. It was repetitive, it was boring, it was tedious. I failed because I'd taken on the wrong role for myself. What I really liked was product design, not manufacturing.
If you're truly happiest chilling in your workshop all day listening to music and cranking out products manufacturing is for you. Maybe you enjoy working with your hands or find the repetitive nature of that work soothing. The world needs makers, so if this is your strength this should be the focus of your business.
2. Retailer
Having a storefront is an entirely different job description than being a manufacturer. To take on this role you've got to enjoy working with the public and have a knack for curating and merchandising products. People often ask me if I'm ever going to open a store for Ex-Boyfriend. The answer is probably not. We have no real interest in running a store of our own. We'll do pop up retail events every few weeks, but we're always glad when they're over.
If you love the idea of decorating a space and filling it with your favorite finds and showing your space off to consumers and chatting with people all day, a retail store owner might be the perfect job for you. If those are the things you love, there's no reason to get bogged down with tasks like product development or manufacturing.
3. Product Developer/Label Owner
This is what I do. My partner and I are most interested in designing and developing products and bringing them to market. We suck at making things, especially in high volume, but we love the design aspect and don't mind the logistics of coordinating with manufacturers or finding stores to carry our line.
If your strong suit is design and you're comfortable managing manufacturers and conducting business to business sales, this is the job for you. You can't spend all day talking to consumers or making products, because you have to spend your time developing new products, coordinating their production and bringing on retailers to sell your wares.
You're going to need partners…
While it's possible to do two or more of these jobs, most business owners will find they are best suited to choose one or two at most. Your best shot at thriving is focusing on the role you're best at and most passionate about. You can choose other businesses to work with to take on those other roles.
If you find yourself struggling with one of these roles, consider whether it's really what you want to be doing. If you love making stuff but can't stand sales and marketing, running your own label might not be the best fit for you. Consider working with other businesses that like that stuff and providing them your manufacturing services. If you want to start a store, don't drive yourself crazy trying to fill it with your own exclusive wares, find labels you want to support and fill your store with those products. Think about what you enjoy doing most and excel with, that should be the focus of your business.
This content is copyrighted. See my content sharing policy here.