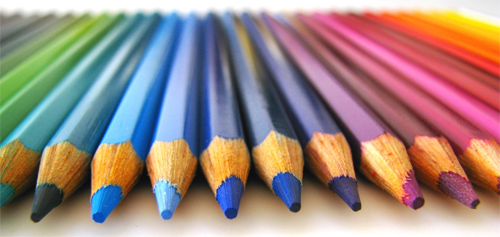 When people find out what my partner and I do for a living the reaction is often the same "That sounds like fun." We always kind of chuckle nervously. Whatever they're thinking we do all day is probably not what we actually do. People who've never run a business or are new to running their own business often have some misconceptions about what that job entails. Here are a few misconceptions I see most often:
1. Owning a creative business means you get to be creative all day
I wish this was true. Ex-Boyfriend's co-owner is our in-house artist. He designs all the products and he's an incredibly talented illustrator and designer. He'd love to draw monsters and kittens all day, but the truth is he spends most days managing staff and vendors, bookkeeping, doing sales calls, working on PR and marketing strategies, budget planning. Our jobs are primarily management work, not creative work.
2. You can hire experts to do things you don't know how to do
Maybe this works some of the time, but it's not a magic bullet. In the past, we've tried to hire experts in online advertising/marketing and experts in PR. They were never able to help us or produce results. They didn't understand our business or our customer demographic. They didn't really have anything invested in our results. They applied what worked for other companies to us and what works for company A won't necessarily work for company B.
What did work for us? Learning how to do every single thing ourselves — sales, PR, events, the works. Once we got good at each aspect of the business we were able to hire people and train them to take on these tasks and have them do things our way. We don't believe we can effectively manage hired help if we don't understand what they do, so we never hire anyone to help us do something we have no expertise on (save for a few very specific things like our taxes or legal issues).
3. You'll get rich fast
If you do your job as a biz owner well, you might see a pretty good income, but it won't be fast. It takes time to establish a business and really learn the ropes when it comes to running it. If I could go back to day 1 knowing what I know now I'd do so many things differently.
Overnight success is a rare thing, so don't count on it.
4. If you build it they will come
I see this all the time with newbie-prenuers. People say "I took great photos, I set up on my online shop, I have great products, where are the sales?!?!" Just because you started a business doesn't mean customers are going to come beating down your door. Building a customer-base takes time and work. If you have no sales and marketing plans in place, it doesn't matter how great your products are, you'll have a tough time selling them.
5. You can run a business your spare time on a shoestring
If your goal is to create a profitable successful business, it's going to take time and investment. It's completely unrealistic to expect to operate with zero budget and a few hours of attention each week. You can get away with that kind of thing as a hobbyist, but if you're serious about getting to the point where your business can pay your bills, rent you office space, send your kids to college, hire staff, etc. you'll probably need to dedicate serious time and money to it.
Over to you
What misconceptions do you think people have about running a business? Share in the comments below.
This content is copyrighted. See my content sharing policy here.