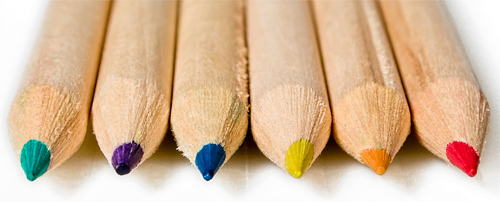 Do you toil away at your day job and scheme ways to make your living selling crafts? While this isn't an impossible dream, it's not going to be easy. There is no magic bullet or special trick to growing a business. It's mostly about putting in the time and money and having a plan. Here are some signs that you're not on track for growing a real business.
1. Your income goals are not significant enough to earn a living or grow
I often hear people say things like "If I could just sell 10 necklaces a week! That would be like $500! So much money! I could live on that!" First of all, $500 per week is going to only make you $26,000 per year, a fairly meager living. Plus, you have to factor in your costs. You'll need to pay for supplies/manufacturing, internet/website, marketing, etc. The list can go on forever once you're running a real business. I consider my own business fairly small and we have a six figure operating budget. If you want to grow a business, your income goals need to account for paying you and your business expenses.
2. You have no roadmap of how you plan to meet your income goals
Even if you've settled on an income goal, if you don't have a plan to meet that goal it's still no good. It's not enough to say "I want my business to net $50,000.00 this year", you need to specify how you expect it to do that. Will you be doing this with wholesale? Online sales? Pop up events? In order to meet income goals, you'll need a specific plan that maps out how you plan to meet your goals. What revenue streams will you rely on and what are you goals for them each week, month or quarter?
3. You refuse to properly invest time or money in your business
If starting a business was cheap or easy everyone would be doing it.  If you want to run a real business expect to invest significant time and money. Don't expect to build a quit-your-day-job-sized enterprise in your spare time on a shoestring. Yes maybe you've heard a story about someone who did that, but it's extremely rare that things work that way. If you're not willing to do the 60+ hour work week and invest tens if not hundreds of thousands of dollars before you see a significant return you're going to have a hard time growing a real business.
4. You refuse to do the really hard work
Owning a business involves doing a lot of stuff you do not want to do. Most creative people don't enjoy bookkeeping, sales, marketing, etc. The creative stuff is more fun, but it is a small part of what you've got to do to run a business. My partner and I spend about 10% of our time doing design work. Most of our job is administrative tasks, marketing, sales, vendor relations, managing people. Sometimes it's tedious crap work like scanning receipts and taking inventory. We've just started hiring help so we can be more productive, but it's not a perfect solution since the more people we hire, the more managing we have to do. It's all hard and most days we feel like strangling someone. If you want your business to grow, you've got to be willing to do anything and everything the business requires, even if it's stuff that's not in your comfort zone.
This content is copyrighted. See my content sharing policy here.