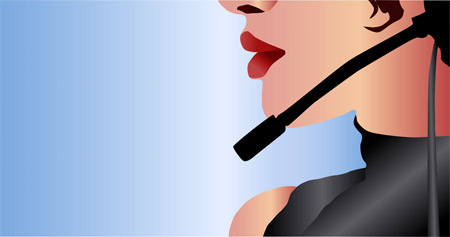 I recently had an issue with a vendor. They'd sent me a defective product. When I contacted them to let them know about it, they asked me to send them pictures of the defects. As a customer here's what I thought:
a. If I got a defective shipment I am probably not the only one, you've probably had this complaint before yet you're treating me with suspicion.
b. You're treating me with suspicion. Like I don't have better things to do than email you about some imaginary problem?
c. You screwed up and now you want me to go to the trouble of taking pictures and emailing them to you?
Yikes!
This should get you thinking about how you respond when your customers complain. If a customer emails and says their bracelet clasp broke after one wear do you immediately send her a replacement or do you demand she send you the broken product first? If a customer calls to say that the lining in the new handbag she ordered from you is falling apart after just a few weeks do you try to blow her off?
Every company has different policies with regard to customer complaints. Some are more generous, or maybe trusting, when it comes to their customers. Others are more likely to make things a more difficult for customers. While placing the burden of proof on customers when a problem arises might sound like a good way to protect yourself from being conned, it's also a good way to further alienate an unhappy customer with a legitimate complaint.
When a customer has a complaint, they're at a crossroads. They've had a bad experience and it can be made a whole lot worse by a retailer who makes them jump through hoops. On the flip side, this is an opportunity to really delight a customer with top notch customer service and turn them into a loyal brand advocate.
Customer service done the right way: A few years ago I bought a sofa from Pottery Barn. About a year into owning the sofa, I found the material inside the sofa cushions was coming out through the upholstery like crazy! Even though it had been a year since my purchase, I called Pottery Barn to complain. They didn't demand proof of my complaint, they didn't ask me to mail them back the defective cushions. They immediately express shipped replacement cushions free of charge, along with a coupon for a future purchase. Their fast and satisfying response to my complaint reinforced my positive image of Pottery Barn. As a result, I will shop with them again in the future and recommend them to others.
So what do you when a customer complains? Take them at their word? Make things right only after they've shown proof of a defect? Hold your ground and tell them to suck it up?

This content is copyrighted. See my content sharing policy here.