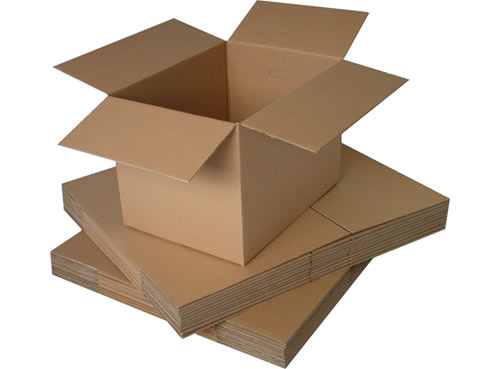 International shipping is an issue for every online seller. It's expensive and there's no perfect way to do it. At my own ecommerce business, we've tried just about everything and found that you basically have 2 choices: fast or cheap. Since we realize our customers won't agree on which is more important we actually offer both. Today's post is going to detail the options, and the pros and cons of each.
Note: This post is for US vendors. I unfortunately don't have any experience shipping FROM any other countries, but if my readers do, feel free to give your $.02 in the comments below.

USPS
The USPS has a few different options for international mail and they all have varying degrees of speed and reliability.
First Class International: This is the cheapest way to go. It's also the slowest. It is supposed to take 6-10 business days to arrive, but after having shipped hundreds of international packages I can unequivocally tell you, that's often not the case. I've had packages arrive up to 2 months after I shipped. Your are very much at the mercy of the USPS and the postal system of the country you are shipping to. Some countries are more reliable than others. I've seen record speed with Australia's post and a shockingly glacial pace in Canada.
The worst part of First Class International isn't that the speed is questionable, it's that the package can't be tracked. If the package gets lost, you're screwed and you'll have a customer bitching about their lost items. Now you have to pay to send their stuff AGAIN and hope this time it actually arrives. You are also open to the possibility of con artists claiming the goods never arrived, only to try to get freebies out of you. Most people are honest, but this is a risk you take with First Class International mail. This service also does not have insurance available.
Flat Rate Priority International: This is not to be confused with Priority International. This USPS offering is mid-way between First Class and Priority,  both in terms of price and features. With Flat Rate Priority International you get a free mailer from the USPS for your shipment and you can mail whatever fits in the box for a flat rate. (There is a weight limit, but unless you are mailing lead this probably won't be an issue.) Flat Rate Priority International is supposed to be a bit faster than First Class, but like First Class, you can't track the package. So if it gets lost (or a customer claims it is lost) you are on the hook for the replacement/refund. Also, like First Class, you cannot get insurance.
Priority International: This is the reliable way to go. it gets your order delivered the faster than First Class, and you can get a tracking number for the package so you know when it has arrived. You can insure the package in case it gets lost or stolen. The bad news is that this option is much more expensive than Flat Rate Priority and First Class. It costs us about 3 times as much as First Class.
I personally offer this option to my customers, in addition to First Class, so they can decide for themselves if speed or price is more important. (Actually, we only offer First Class to countries that we know have a reasonably reliable postal system. For countries whose postal systems are of questionable reliability, we require customers to use Priority International for their shipments. International shipping really has some calculated risk attached to it so you have to set your policies in accordance with your risk tolerance, average order value and shipping volume.)
Express and Global Express Guaranteed: This method of shipping is the fastest, most reliable and most expensive. Unless your customer is desperate to have their package immediately, you probably don't need to go this route. For a premium, USPS will guarantee package delivery in 1-3 business days to a number of countries.
FedEx/UPS/DHL
These private services all offer a small variety of shipping options. None of them are cheap. They also will charge your customers a hefty customs processing fee. (This fee is justified by the private courier getting your package through customs post-haste.) The up side of dealing with these private couriers is that your shipment will arrive when they say it will arrive. You aren't at the mercy of a pretty unaccountable government agency who will take their sweet time delivering your package. If FedEx says it will be there Tuesday, with the exceptions of literal hell or high water, your package will be in your customer's hands on Tuesday, end of story. The private couriers aren't 100% perfect, but they're definitely a good way to go if speed and reliability are of the utmost importance. You can also insure your package with private couriers, so if your package is lost or damaged, they are responsible for reimbursing you.
A final note about communication with international customers:
One of the most important things with international shipping is communication. Make it clear to your customers what they can expect, so they don't get angry later. On my website's checkout pages we remind customers that international shipments may incur customs fees and we are not responsible for those.
Since we offer both First Class and Priority International shipping on our site, we have those options in a drop down, and right next to them we have an estimated number of days to deliver, so customers know that if they pick the cheaper option they'll be waiting for a longer time to get their packages. We also tell customers (on the check out pages) that First Class packages can't be tracked, so if they choose that option, we won't be able to give them shipment status.
Managing our customers' expectations right from the point of taking their order, helps ensure that they'll have a more positive overall ordering experience.
This content is copyrighted. See my content sharing policy here.