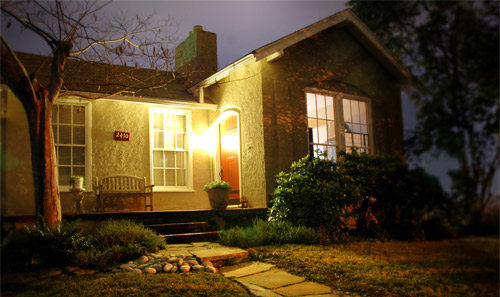 It takes so much work to drive customers to your website, it's a shame to lose them once they arrive because you're not ready for them. The advantage to selling online is that you can have a 24 hour a day, 365 day a year business. To truly reap the benefits of this, here are a few pitfalls to avoid.
Out of Stock
Keeping stock levels constant can be tricky but it's an important part of keeping customers happy. You don't want to run out of a popular item and have customers go looking for it elsewhere with your competition.
To avoid going out of stock in the first place, make sure you're staying on top of inventory levels. If something is selling especially well make sure you have a lot of it on hand. If you know a media placement is going out that's going to talk about a particular product make sure you have a lot of that item in stock.
If you do run out, the second best thing to do is give customers a link they can click to request notification when the item is back in stock. You may even want to consider offering the customers who asked for stock notification a discount to complete their purchase when the item is back in stock.
Empty Product Categories
Make sure that if you claim to sell something that you do actually sell it. It can be very frustrating for customers to click links to product categories and find there is nothing actually there. It detracts from customer confidence and the overall customer experience.
Those empty product categories are also bringing irrelevant traffic to your website, making your conversion rate seem lower, not to mention introducing your brand to new people in a disappointing way.
Gone Fishin'
For the small business owner, this can be a tough one to avoid. Sometimes we go on vacation and we aren't around to fulfill orders or answer customer emails. The bad news is that this costs you sales. A big bummer since you're probably on vacation spending money. If you are a one person operation it might seem like putting a "closed for business" sign up is your only option. One alternative is getting a trusted friend or relative to business-sit while you are away.
If you're only leaving for a short time, like a long weekend, you may not even need to put your business on hold. Simply update all your shipping turn around times on your website to account for your absence and have an auto-responder email set up that replies to customer emails letting them know their email will be replied to on the date of your return.

This content is copyrighted. See my content sharing policy here.