In the marketing world a cross-sell is an attempt to sell a customer an additional product, related to a product they've already expressed an interest in. You see this all the time on major online retail sites. If you click a book on Amazon you'll see a section on the page that says 'customers who bought this also bought…"  If you click a jacket on the Express website you'll see a column titled "may we suggest" with a list of products similar  to the one you're viewing.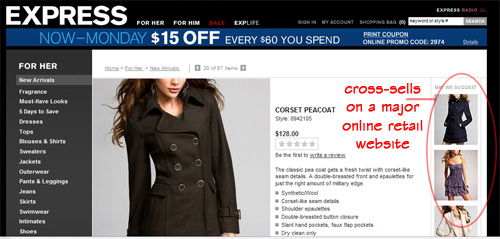 Huge online retail sites like Amazon may use complicated formulas to decide what to display to customers. These sites may have millions of products and millions of sales records to comb through and rely on to make product recommendations.
For a smaller business like mine (or yours), it's a less daunting task. For my own site, I set it up so that any time I add or edit a product, I have the option to select related products. Those selections are what produce the cross-sells for my website. So now my product pages look like this: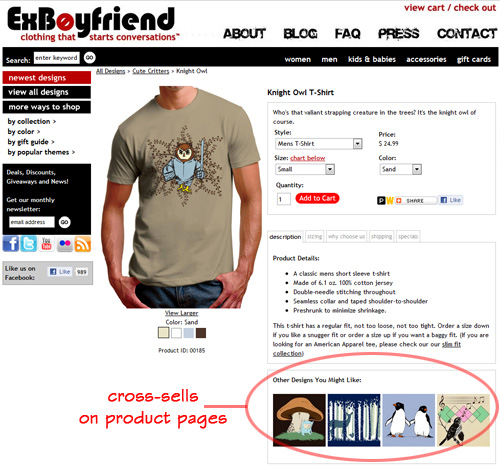 Monday I talked about how I added tabs to my product pages. One of the tabs was a listing of current coupon codes. Since my coupon codes require a certain dollar amount spent, having cross-sells right under those coupon codes is a great way to encourage customers to select a second item.
I also added a cross-sell section to my view cart page so customers can get product suggestions based on items they're likely to purchase.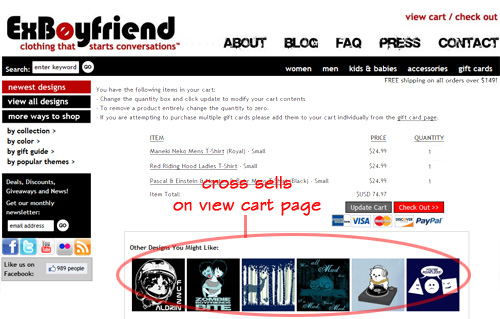 If your shopping cart has a built in cross-sell feature, why not try it out. If it does not, but you have access to your cart's source code, you (or a programmer) may be able to build in a feature like this quite easily.
This content is copyrighted. See my content sharing policy here.