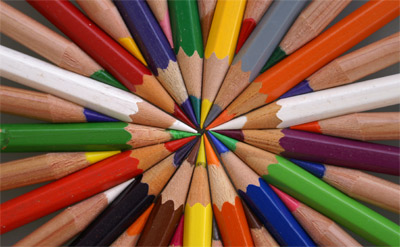 This week I'm going to be talking about a really exciting topic: remarketing. In a nutshell, remarketing means marketing to people who've already been to your website.
Why would I want to do this?
Sometimes it takes more than one visit to get someone to make a purchase. Think about how many times you've stumbled onto a wesbite with cool things, thought to yourself "this is nice but I don't need it right now" and then forgotten all about the site a few weeks later. People probably do this with your online shop all the time! Remarketing lets you remind these people that you're there, so that when they're ready to buy, they return to make a purchase. It increases your brand visibility and can lead to a large increase in your conversion rate, since you're advertising to people who already know your brand.
I already do this!
Maybe you're thinking, "well people can sign up for my newsletter if they like my stuff and then I'll send them email every month until they buy something" or "if they really liked my products, they'd become a fan on Facebook and I could remarket to them that way." These are both examples of remarketing, but there are many other options, including some very sophisticated ones. Today's remarketing technology allows you to remarket to those people who don't "like" your Facebook page or join your newsletter.
So how exactly does remarketing work?
First of all, you have to understand that remarketing can mean a lot of things. It can be done with banner ads, it can be done with email, it can be done with social media. Below are a few examples to get you thinking about how remarketing works:
1. Email Remarketing
Imagine Sarah is looking for earrings to give her bridesmaids and thank you gifts. She visits handmadebridaljewels.com and adds several pairs of earrings to her basket. She begins to check out but as the payment page loads, she gets a call from her florist, who informs her that she'll have to pick new flowers because the flowers she chose are not going to be available for her wedding. Now in a panic, Sarah forgets all about the earrings and goes off to look for new flowers. Meanwhile, handmadebridaljewels.com hasn't sold the 4 pairs of earrings Sarah left in her basket.
The story could end here, but if handmadebridaljewels.com has an email remarketing program they could email Sarah after 24 hours pass and remind her that she has items in her basket. The email reminds Sarah that she wanted those earrings and she goes back to complete her order.
2. Banner Ad Remarketing
Imagine you sell dresses and a customer adds a few to her cart. She realizes shipping is going to be more than she bargained for and leaves without making a purchase. If you have a banner ad remarketing program, you can serve ads to this customer while they're reading their favorite blogs or chatting on their favorite message boards. Imagine you have an ad with a coupon code on it with free shipping for orders over $99. After she sees this ad for free shipping, she clicks to return to your site and completes her order.
A final word about remarketing:
If you're on Etsy only, hopefully the articles I'm writing this week will give you another nudge to consider getting your own website. Sites like Etsy make it impossible to develop a sophsticated remarketing program. You don't have access to source code or shopping cart data, so you can't mine customer email addresses or set tracking cookies. Having access to source code and customer data is essential for this kind of marketing.
Coming up this week:
* How to set up an email remarketing campaign and pitfalls to consider
* How to set up a smart remarketing campaign with banner ads
Stay tuned!
This content is copyrighted. See my content sharing policy here.