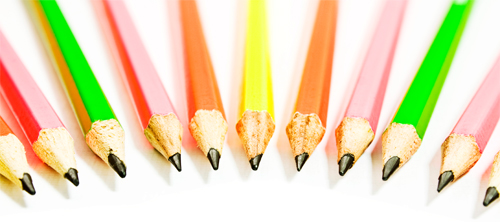 For a lot of creative entrepreneurs trying to sell online, Adwords is the big scary monster in the closet. It seems complicated, risky, and expensive. This isn't all entirely true. Adwords can be the best friend of the small ecommerce business owner, you just have to understand how it works. Today's post is hopefully encouragement to get out there and learn more about Adwords.
Myth #1: Adwords is too complicated to learn
Okay, I'm going to level with you, Adwords ain't easy! If it were, you'd all be using it. That said, it's not rocket science either. Adwords is a really sophisticated tool and that makes it complicated to master, but not impossible. There are professionals who do nothing but Adwords marketing for clients, and if you really hate the idea of learning Adwords, this is an option. Just understand that it's not your only option. There's a huge wealth of free information about Adwords all over the internet and if you don't have the money to invest in hiring a pro, you may want to invest your time instead. With some patience and reading, you can learn everything you need to know to get started with Adwords.
Myth #2: Adwords is too expensive
This is just dead wrong. Adwords costs whatever you want it to cost. When you create a campaign in Adwords you set the budget and you control your bids. There are two settings that allow you control what you pay:
1. Daily Budget
This is the max amount of money you are willing to spend in a day. You can set this to $5.00 or even $1.00. Once you set it, you will not go over this expenditure in a 24 hour period.
2. Cost Per Click (CPC)
This is the max amount of money you are willing to pay for a click. Adwords is a cost-per-click system which means you only pay when someone clicks your ads. (This is cool because when people don't click they still see your brand name, so you are getting FREE branding!)
When you set up a new campaign you'll be able to say how much you want to pay per click. You can say you want to pay 5 cents or 5 dollars, it's totally up to you. Now here's what you need to understand about Adwords and CPC:
It's auction based, so a higher bid gets a better placement and is more likely to get a click. For competitive terms like "jewelry", clicks are going to be expensive.
Competitive terms aren't necessarily important. "Jewelry" is a really broad term so you may not even want to bid on it.  Bidding on more specific terms like "vintage silver jewelry" or "emerald pendant" is probably preferable. First because there's less competition for those terms and second because they're more specific and thus more likely to convert. A person looking for "jewelry" who clicks your ad might want fine jewelry and you may be selling novelty jewelry, that means no conversion for you.
It's not all about the bid. Google only makes money when people click. So if your ad is getting a 1% click-through rate with a bid of 20 cents and my ad is getting a .0001% click-through rate with a bid of $1.00 guess whose ad Google is going to display. This means you need to craft an ad that is going to get clicks and create a landing page that is relevant to your campaign. Google also uses landing pages to determine quality score, before you even start running your ad. (Quality score is Google's estimate of how well your ad will perform, based in part on how relevant your landing page is to your ad.) A higher quality score will get you a lower CPC, at least initially. Ad performance over time will affect the rate you end up paying over time.
Hey! WTF is a landing page?!
A landing page is the page people land on when they click your ad. If you want your ads to convert and get a good placement in Google's Adwords system you need a good landing page. That means the landing page should contain the same words you're bidding on. Imagine I sell vintage silver charm bracelets. I bid on that phrase and then I create a landing page that has that same phrase in my title tag, url and copy, along with links to product pages for all my vintage silver charm bracelets. This means my landing page is very relevant to my ad. I'll get more conversions and Google will scan my page, see it's relevant and give me a better placement.
Myth #3 I can't target the right people
Adwords is actually awesome for targeting the right people. You can target by gender, location, age and specific content. Which brings me to myth #4…
Myth #4: Adwords only works with text-based ads
Adwords actually allows you to run banner ads. Now this can get you into trouble so listen up! Adwords has a system called the Content Network. The content network allows you to display ads on any website on the internet that displays ads from Google's network. My advice is to use this network ONLY to run ads on sites you have checked out. This means when you set up your content network ads with banners, you'll want to choose your own placements and only your own placements. Google will make suggestions and you can check them out to see if they are good, but don't let Google run wild and just pick placements for you. It will pick some real duds and eat up your budget with nothing to show for it.
Speaking of the content network, when you're running a keyword based campaign (rather than placement targeted campaign), you want to turn off the Google Content network and only allow Adwords to display ads on Google search results. If you don't do this your ads are going to appear on junk sites and you're going to get some junk traffic.
Myth #5: No one clicks those ads
I have seen a few people say "I never click on those Adwords ads, so I see no reason to run them. No one will click." If that were a true statement, Adwords wouldn't exist. The CPC industry is worth billions of dollars. 'Nuff said? Even if you are right about this, that's okay, because it means no one will click and you'll pay nothing.
A couple of final points to ponder:

1. If you're going to invest in marketing, do you really want to put that time, money and energy into someone else's business? No? Then you're going to need your own website. If you're directing people to your Etsy or Artfire shop you're essentially marketing for Etsy or Artfire, their brand name is far more visible than your brand name. Your competitors shops are right there on the same site too! There's every chance a customer could click your ad, click the Etsy logo and then go shop in another vendor's store. Yuck! Also, these sites also don't let you create landing pages, and that means your quality scores on Adwords are going to suck and you're going to get stuck with a higher CPC.
2. This is pure conjecture, but in my experience Adwords may have a little to do with SEO. I personally have noticed that when I am running Adwords, I get a lot more organic traffic from search results that I am not paying for. I have talked to other marketers who have expressed this same sentiment. We don't have proof that this is true, but it's a theory based on my own observations and those of other marketers.
3. If you don't track your conversions stop what you're doing right now and set up conversion tracking! Your marketing plan shouldn't just be a guessing game. You need to track your conversions so you can tell which Adwords campaigns are working and which ones are duds. Google Analytics has made conversion tracking super easy and totally free of charge. If you don't know how to do it, sit tight, I will be posting a tutorial tomorrow.
This content is copyrighted. See my content sharing policy here.