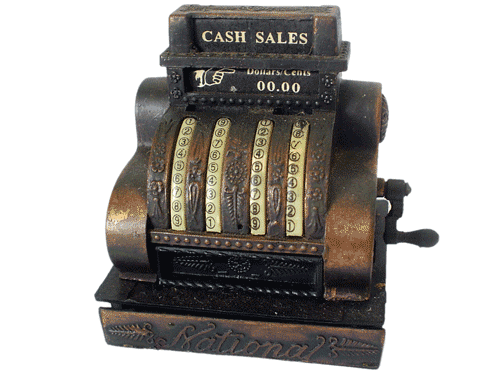 Turning your website into a lean, mean selling machine means fine tuning every page from your home page to your check out. Today's post is about 10 things you can add to your product page to improve conversions:
1. Your USP
While it might be obvious to you that you have the most flexible return terms or largest selection or cheapest prices, your customers need it spelled out for them. A little box highlighting your company's unique selling position can give customers a little push to choose you.
Do you have free shipping? Do you have a liberal return policy? Do you donate to charity? Whatever it is that makes you stand out, put it in your USP box. Your USP should be a short and sweet bulleted list that customers can digest quickly and easily. Do not turn this into an essay.
2. Shipping Policy
A note about how you ship or how quickly you ship is an important piece of information. If you sell custom items that take 3 business days to ship say so right on the product page.
If you ship within 24 hours via Priority Mail tell the customers. Sometimes people need an item in a rush and they appreciate it when they don't have to go digging for this type of information.
3. Recommended If You Like…
Links to similar products on each product page are a great way to increase conversions. If a customer is checking out your argyle mittens and you sell a matching argyle hat, be sure to link that hat right on the mittens product page.
Sites like Amazon do this all the time, and they even offer a discount to customers buying certain items as a bundle.
4. Specials
Speaking of discounts, if you're running any promotions, why not tell customers on your product page. If you ship for free over a certain dollar amount, let them know. If you offer a coupon code for an expenditure over  a certain amount, put that on the product page. These little nudges can often seal the sale or boost average order value. This move can also help keep customers ON your website.
5. Detailed Product Details
While a fun and flowery description of your product might be captivating, make sure you're not leaving out the details. It's fine to tell customers that the dress they're looking at is flirty with a bold floral print, but customers need to know how it fits, what it's made of, whether it's dry clean only, whether it's lined, etc. Make sure you include ALL the product specs on your product page.
6. Multiple Images/Close Ups
Make sure your product pictures answer every question that your description can't. Allow customers to see the product from the side or the back. Allow customers to zoom in to see the details close up. Show your product in use so customers can imagine owning/using the item.
7.  Product Options With Ease
Make sure that product options are easy to find and select. If your product comes in multiple sizes or colors, make sure you have select boxes that allow your customer to indicate her preferences. I recommend putting these options towards the top of the page (above the fold) so your customer doesn't miss them.
Also, make sure your product page has a quantity box! I've seen a few websites that don't show this and it's somewhat confusing and looks unprofessional. A simple "add to cart" with no quantity box won't cut it if your customer wants more than one of the same item.
This content is copyrighted. See my content sharing policy here.