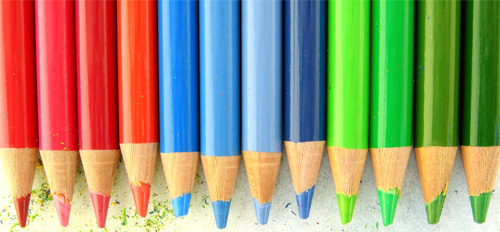 To make your business a success, it's important to keep your eyes and ears open. You want to pay attention to what's going on around you, what customers are saying, what industry publications are saying and what your competition is up to. Studying the competition can be an incredibly valuable tool for growing your business. Here are a few things you can learn from them:
Marketing Ideas
The internet is full of great marketing ideas, and you can get some especially great tips from your competitors. Follow their Facebook pages and Twitter accounts. Subscribe to their newsletters. If your competitors are running new promotions, you can be the first to know. See how they conduct contests. Notice the type of coupon codes they use. Are they doing discounts? Are they requiring a minimum spend to use a discount? Are they doing free shipping? Are they hosting a giveaway and if so how are they asking customers to enter to win? Are they doing a customer loyalty program? Are they promoting flat rate shipping? While I don't recommend copying your competitors' playbooks, you can generate ideas of your own, based on what they are up to.
You also want to see what they do most often, because that suggests it's working for them. If you see them always doing free shipping offers, that means it's probably driving sales. If you see them constantly doing giveaways for newsletter subscribers, that suggests that those giveaways are effective at growing their subscriber base.
Content
If you've spent more than 5 minutes reading about online marketing, you've run into the phrase "content is king." What this means is that having great content is an important part of online marketing. It's good for SEO and it's good for generating interest from humans too. Having interesting content on your blog and social media accounts matters a great deal. It can help keep customers engaged and many online marketers are theorizing that your traction in social media may soon be more important than traditional SEO when it comes to online marketing success.
The trouble is, coming up with great content is difficult. We try to do it every day for our online retail website and it's not always easy. One way to draw inspiration is by following the competition. What do they say on their blog, Twitter, Facebook, etc. What kind of videos do they put on YouTube? What's in their Flickr stream? You can use this information to get ideas for your own content. You not only want to see what competitors are doing, but you want to see what their customers respond to. Does another jewelry designer's blog posts about recipes get a lot of comments? Does another screenprinter's Tweets about news of the weird stir up a lot of replies and retweets? You want to get a feel for what customers like seeing, and let that guide your content generation.
Media List
Getting a relevant comprehensive media list can be challenging, but it's an invaluable tool in your PR arsenal. One way to look for media outlets to contact is by checking out competitors' press pages. See what magazines, papers and blogs featured them so you can get an idea of which ones might feature you.
Trends
Staying on top of trends is essential when you're trying to sell products. You need to know if polka dots are in. You need to know of nautical themes are out. You'll want to study a variety of sources for this information including magazines, design blogs and of course the competition. Some online shops even say what their best sellers are. This is kind of information can help you keep track of where trends are headed and help shape your design aesthetic in a way that's profitable.
Product Ideas
Make sure to look beyond the designs, when you look at competitor product offerings, and notice what they are actually selling. Is another illustrator selling their prints on mousepads? Is another wallet designer doing business card cases? Is a company that normally prints on t-shirts now offering screenprinted scarves? You'll want to notice these product offerings to come up with ways to enhance your own product line.
Website Usability
Having a user-friendly website can make or break sales. Websites come with all sorts of interesting design challenges. How can you convey that the product comes in different sizes? How do you communicate shipping policies in a way that customers will absorb? How can you best display product photos? Should the checkout process be 1 step or 2? There are no absolute answers to questions like this, but you can get ideas by studying other websites.
Earlier this year when I did my website usability makeover, I studied a ton of different websites to come up with the best new design. I also took note of website usability trends, like tabbed navigation. As certain user experiences become popular on the web (tabbed navigation is an example of this), users become more comfortable with them and used to using websites in new ways. You want to make sure your website can be used in a way that is comfortable for your visitors so they enjoy shopping on your site.
Further Reading: 5 Ways to Spy on the Competition
This content is copyrighted. See my content sharing policy here.